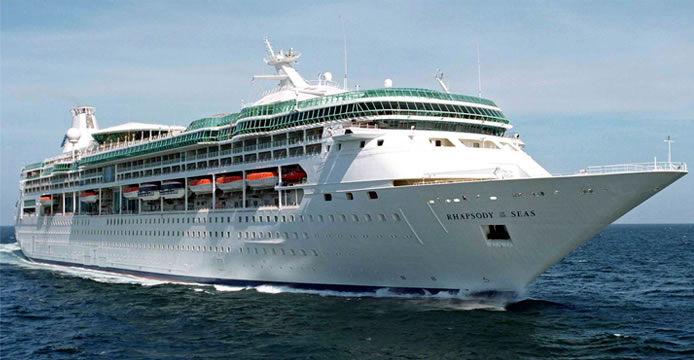 14 CE Credits for Psychologists
14
AMA PRA Category 1 Credit(s)TM
14 Contact Hours
Course Fees:
$895 for Physicians, Attorneys, Psychologists, Doctors of Pharmacy, & Dentists
$695 for Physician Assistants
$695 for Nurse Practitioners
$495 for Nurses, Residents, Students & Others
BIAS FREE CME - No Commercial Support was provided for this CME activity.
IMPORTANT NOTE: All conferees, their families, and guests must book their cruise within the CEI meeting group through Continuing Education, Inc./University at Sea® at
800-422-0711
or by
registering online
. This ensures our company can provide conference services and
complimentary social amenities
to all meeting participants
and their guests
. Thank you for your cooperation.
Target Audience
Nurses, Nurse Practitioners
, Psychiatrist, Psychologists, Physicians, Physician Assistants, Pharmacists,
Program Purpose
Topics:
End of Life Care and Refusal of Treatment

Discuss ethically and legal appropriate end-of-life treatment choices with patients.
Explain the lines the line draws between appropriate and inappropriate end-of-life treatment choices for patients.

Dying and the Patient With Decisionmaking Capacity

Differentiate between instructional and proxy advance directives.
Explain the difference between advance directives and physicians orders regarding end-of-life treatment options.
Discuss these differences with patients with decisionmaking capacity so that their wishes are memorialized in case of loss of that capacity.
Identify the gaps that arise between advance directives and orders in patient charts.
Assess the utility of POLST as a way to fill in those gaps.

When the Patient Lacks Decisionmaking Capacity (With or Without An Advance Directive)

Explain state laws that permit family members or others acting on behalf of patients lacking capacity to speak on their behalf.
Analyze decisionmaking approaches under the three possibly applicable legal standards: substituted judgment, best interests, and the legally disfavored subjective test.

Palliative Care and Hospice

Explain the difference between palliative care and hospice.
Explain Medicare requirements for the coverage of hospice care.
Evaluate suggestions of hospice care made by other members of the care team or by hospice providers themselves

Futility: When Family Members Want It All

Explain legal recognition of death by neurological criteria and differentiate between issues involving patients satisfying that criteria and patients who do not, under the law.
Explain the concept of medical futility.
Distinguish between quantitative and qualitative futility.
Compare state laws specifically describing procedures to be followed when clinicians view a patient's treatment as futile with state laws that are less procedurally specific.

Beyond Withholding and Withdrawing

Differentiate between aid in dying and euthanasia.
Explain the statutory requirements in the states imposing strict procedures and reporting requirements regarding aid in dying.
Evaluate the practice of aid in dying as it proceeds without strict requirements in some states.
Assess the clinical practice guidelines for the practice.

Case Discussions and Debriefing

Apply what was learned about patient capacity, brain death, and withholding and withdrawing life-sustaining treatment.
Relate principles to case scenarios.
Evaluate the relevance of principles discussed to attendee's own practice.
Additional topics under development
Conference Sessions
generally take place on days at sea (as itinerary allows), giving you plenty of time to enjoy your meals, evenings and ports of call with your companion, family and friends.
Questions? Call us at 800-422-0711.
We can assist you with all your travel arrangements. We'd be happy to help you plan your flights, hotels or tours before and/or after your cruise conference.