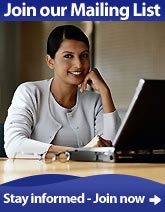 OUR OFFICE HOURS
Mon-Fri 9:00am-5:00pm EST
Sat 10:00am-2:00pm EST
Continuing Education, Inc.
University at Sea®
5700 4th St. N.
St Petersburg,
Florida
33703


Stress Free - Our Cruise Conferences provide a unique, relaxing learning environment.
Family Friendly - Our cruises are fun for the entire family. You will never run out of things to do!
Family Medicine: Women's Health
7-Night Alaska Cruise Conference
Round-trip Seattle, Washington
August 18 - 25, 2017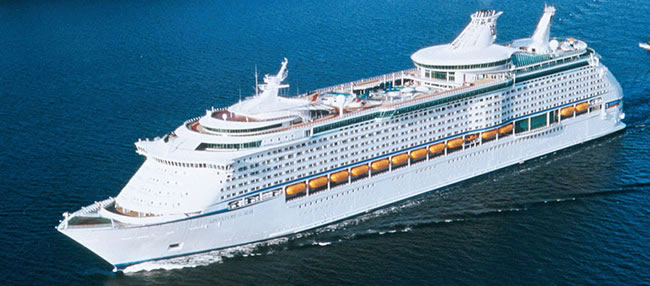 14 AMA PRA Category 1 Credit(s)™
14 Contact Hours
5¾ Hours of Pharmacology for NPs

Course Fees:
$895 for Physicians, Attorneys, Psychologists, Doctors of Pharmacy & Dentists
$695 for Physician Assistants, Nurse Practitioners
$495 Nurses, Residents, Students & Others
BIAS FREE CME - No Commercial Support was provided for this CME activity.
IMPORTANT NOTE: All conferees, their families, and guests must book their cruise within the CEI meeting group through Continuing Education, Inc./University at Sea® at
800-422-0711
or by
registering online
. This ensures our company can provide conference services and
complimentary social amenities
to all meeting participants
and their guests
. Thank you for your cooperation.
Target Audience
Primary Care Physicians, OB/Gyn, Family Medicine, Nurses, Nurse Practitioners, Physician Assistants
Program Purpose / Objectives
Topics:
Evidence-based medicine
Menopause
Contraception
Cervical cancer screening
Abnormal uterine bleeding
Following attendance at this educational activity, participants should be able to:
Explain evidence-based approaches to disease management
Provide an update on some of the newer treatment regimens for diabetes
Review the role of unstable coronary artery plaque as a cause of acute cardiac death
Discuss the more frequent incidence of cardiovascular and cerebrovascular disease in individuals with migraine with aura
Review the medications that are associated with osteoporosis
Analyze the role of calcium and Vitamin D for bone health
Recognize the risk of sexually transmitted infections after a single unprotected sexual encounter
Review the role of expedited partner therapy in the treatment and prevention of STDs
Discuss the risk factors and clinical presentations of cardiovascular disease in women compared to men
Identify the America Diabetic Association diagnostic guidelines for the diagnosis of Prediabetes, Type 2 Diabetes, the Joint National Committee on Hypertension (8) guidelines for blood pressure and the National Cholesterol Education Program III guidelines for lipid treatment in women
Appreciate the clinical nuances and differences between mono-polar and bipolar depression
Provide an overview of the benefits and limitations of the various medication classes presently available to treat mono-polar and bipolar depression disorders
Review the similarities and differences between migraine, tension, cluster, and sinus headache in adults and children
Discuss the pharmacologic therapies for migraine including "abortive" and "preventative" therapy
Recognize the prevalence and risk factors associated with osteoporosis
Emphasize the lifestyle and therapeutic options for the prevention of osteoporosis
Review the clinical features of the more common sexually transmitted diseases
Discuss the rational use of pharmacologic agents for the treatment of common STDs, excluding AIDS, following the most recent guidelines of the Center of Disease Control
Understand the recent controversies in hormonal contraception
Describe changes in the management of an abnormal Pap test
Formulate a strategy for menopausal therapy
Define a medical approach to abnormal uterine bleeding
Apply basic evidence-based principals to the clinical material present at this conference
Determine the risks and benefits of hormonal therapies for menopausal woman and be able to separate the science from the media hype.
Determine the risks and benefits of hormonal contraception and be able to separate absolute risk from relative risk
Interpret the new algorithms for cervical cancer screening
Treat abnormal uterine bleeding with new tools recently available to primary care providers
Conference Sessions generally take place on days at sea (as itinerary allows), giving you plenty of time to enjoy your meals, evenings and ports of call with your companion, family and friends.
Questions? Call us at 800-422-0711.
We can assist you with all your travel arrangements. We'd be happy to help you plan your flights, hotels or tours before and/or after your cruise conference.

Faculty
H. James Brownlee, MD
Medical Director of Monsour Executive Wellness
H. James Brownlee, Jr., MD, is a Professor and the Medical Director of the Monsour Executive Wellness Center. He was previously Chair of the Department of Family Medicine at the University of South Florida, Morsani College of Medicine for nearly 20 years.in Tampa, Florida, from 1992-2011.
Dr. Brownlee earned medical degree from the State University of New York Upstate Medical Center in Syracuse, New York, he then went on to complete his residency training through the Williamsport Hospital Family Practice Residency Program in Pennsylvania. He completed his teaching fellowship in the Department of Family Medicine at the University of Miami in Florida, followed by a geriatric fellowship at the Geriatric Education Center of the University of North Carolina. Dr. Brownlee is board certified in Family Medicine.
He is a member and fellow of the American Academy of Family Physicians.
Dr. Brownlee's accomplishments are:
Awarded the Educator of the Year, 2009 by the Florida Academy of Family Medicine Physicians.
Best Doctors in America by Best Doctors, Inc. since 2000
Osler Award for Best Faculty Role Model, presented by the 1996 graduating class at the University of South Florida Morsani College of Medicine
J. Kell Williams, MD
Professor and Director, Division of Gynecologic Specialties
Department of Obstetrics and Gynecology
Morsani College of Medicine
University of South Florida
Tampa, Florida
J. Kell Williams, MD is current Professor and Director of the Division of Gynecologic Specialties at the Morsani College of Medicine at the University of South Florida in Tampa. He grew up in the Detroit area and obtained a BS in Zoology from the University of Michigan. He is a graduate of Wayne State University School of Medicine where he also completed his OB/GYN Residency. After a few years in private practice, he joined the full-time faculty at Wayne State and in 1982 accepted his current position in Tampa.
Dr. Williams serves of ACOG's National Continuing Medical Education Committee and the District XII (Florida) Advisory Council. He has been a member of the Florida ACOG Advisory Committee continuously since 1987, serving as the Junior Fellow Advisor for 20 years.
Dr. Williams is a Past President of the Florida OB/GYN Society and serves on numerous state and national committees. Early in his career his primary academic interest was in obstetrics, having completed a fellowship in maternal-fetal medicine at the University of South Florida. Subsequent to that, Dr. Williams has concentrated his academic efforts toward gynecology and primary care for women and is published in the areas of cancer detection, menopausal therapy, contraception, and evidence-based medicine.
Over the last 15 years Dr. Williams has given invited lectures on contraception and menopause in the United Kingdom, Canada, Ireland, France, Switzerland, Italy, Portugal, Demark, Brazil, and Singapore.