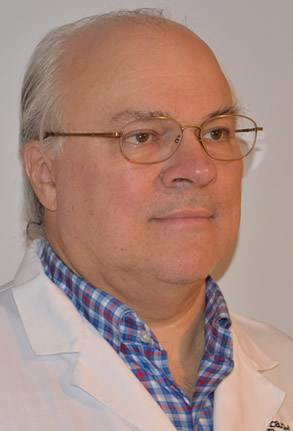 A graduate of Case Western Reserve (BA), Cleveland State (MS) and NEOMED (MD), Dr. Francis Mencl has been an emergency physician for 25 years. After completing his residency in EM at Akron City Hospital (Summa Health System) he stayed on as a teaching attending until this past winter when a national contract group stepped in. At Summa, he was involved with EMS, first as associate and then as system EMS Medical Director, while also serving on several area, state and national committees and as a board of directors of the Ohio Chapter of the ACEP.

In his leadership position, he assisted the hospital in acquiring and maintaining a variety of certifications and accreditations including level 1 trauma center, STEMI and chest pain as well as stroke center. He also revamped many of the EMS protocols for area agencies and introduced many area firsts.

Dr. Menc's passions include teaching and research. He is Professor of Emergency Medicine at NEOMED and lectures frequently at various national and international venues and is on the editorial board of PEC. He reorganized the EMS curriculum for the residents and revamped EMS continuing education for the EMTs and paramedics moving to more realistic hands-on, case based and simulation training, some of which involved the local police. At the paramedic school the students now do to an overnight training at the local national park.

He also believes in translating research into practice and used some of his published work to develop best practices for his EMS agencies and Summa's STEMI program achieving significant savings in time to intervention.

For two years (2004-2006) Dr. Mencl took a sabbatical to serve as the program director of a new EM residency at the OLVG hospital in Amsterdam, the Netherlands. This provided insight into different health care systems and required considerable tact and sensitivity while dealing with a different health care system and with different medical specialties not all of whom where friendly towards the idea of emergency medicine. It also required a fair degree of humility at times!

After leaving Summa Health System Dr. Mencl continues to work in the ED but has also begun to branch out doing wound care in nursing homes and is a partner in a Subaxone clinic.