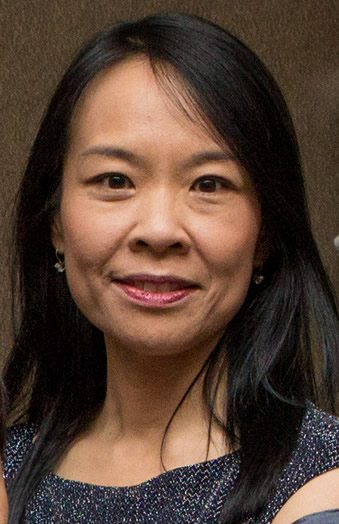 Wanda Phipatanakul, MD, MS, has dedicated much of her career to clinical research aimed at reducing and preventing asthma and allergic diseases in children, particularly inner-city children. She directs the Asthma Clinical Research Center at Boston Children's Hospital and is a Professor of Pediatrics at Harvard Medical School.

Originally from St. Louis, she earned her medical degree from Loma Linda University and completed her residency in pediatrics at Children's Hospital Los Angeles in 1997. After a fellowship in immunology at Johns Hopkins University, she joined the faculty in the Division of Immunology and Allergy at Boston Children's and Harvard Medical School, where she has remained for the past 18 years. She holds a Master of Science in clinical epidemiology from the Harvard School of Public Health.

Dr. Phipatanakul has built a deep network of community relationships, and she conducts both school- and home-based asthma studies with inner-city children. From there, she leads a comprehensive National Institutes of Health (NIH)-funded school-based environmental trial, the School Inner-City Asthma Intervention Study and was recently awarded a new NHLBI R01 comprehensively evaluating environmental exposures and sleep disordered breathing in children.

Dr. Phipatanakul is also the Boston pediatric principal investigator for the NHLBI AsthmaNet and the Severe Asthma Research Program and the PreCISE network. She is also the Boston site PI for a multicenter primary asthma prevention study evaluating killed bacterial lysate in babies, a vitamin D trial in school aged children with asthma, and the overall PI for a NIAID funded, nationwide, multicenter asthma prevention study evaluating omalizumab (anti-IgE) in preventing the allergic asthma march in allergic, wheezing toddlers. She has authored 180 publications in scientific journals, including JAMA and the New England Journal of Medicine and has had continuous NIH funding for 15 years. She was recently elected to the American Society for Clinical Investigation.
Previously Participated On: