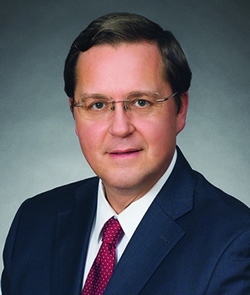 Dr. Sieg received his medical degree and then his completed residencies in Psychiatry as well as Child & Adolescent Psychiatry all at the University of Kansas School of Medicine in Kansas City, Kansas.

He is currently board certified in child, adolescent, adult, addiction, geriatric & forensic psychiatry and is a certified medical review officer. Having now been in practice for over 30 years, Dr. Sieg has authored numerous scientific articles and has had past involvement in clinical research.

He maintains memberships with the American Psychiatric Association, the Florida Psychiatric Association, the American Academy of Psychiatry & the Law, and the American Medical Association. Along with his academic endeavors and private practice, Dr. Sieg currently serves as Medical Director of Behavioral Health for Cigna Healthcare.
Participating On: