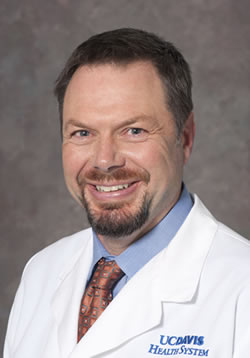 Dr. Mills, is an academic emergency physician at the University of California Davis and the Chief of Emergency Medicine at the VA Northern California Heath Care System.

His undergraduate education was at the University of Oregon and he subsequently attended medical school at Oregon Health Sciences University in Portland. His lifelong interest in Trauma, including the treatment and prevention of injuries, was sparked in his EM residency at Charity Hospital in New Orleans, and his time as an attending at Parkland Hospital in Dallas. Commitment to the study of inquiry prevention paved the way for his Masters in Public Health from the University of Texas Houston.

He currently resides in Davis California, with his wife and family.
Previously Participated On: