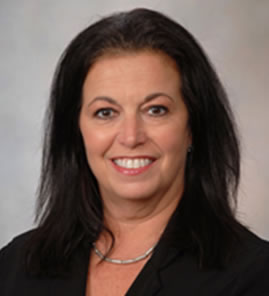 Dr. Sandra Argenio served as a Consultant in the Department of Family Medicine at Mayo Clinic Florida and Assistant Professor of Family Medicine at Mayo Medical School. She joined Mayo Clinic in 1992 and continues as an Emeritus member of the Family Medicine Department.

Dr. Argenio was instrumental in the development of the Family Medicine Residency at Mayo Clinic Florida and served as the program's first residency director. She has trained and mentored over 150 family medicine residents.

Dr. Argenio served as the President of the Florida Academy of Family Physicians in 2005 and has been active on many committees of the FAFP and the American Academy of Family Physicians. She has been very active in CME program planning at Mayo Clinic and the Florida Academy of Family Physicians. Dr. Argenio has conducted maintenance of Certification Workshop sessions on multiple topics for over 1100 participants at FAFP meetings.
She has served on the Florida Governor's Physician Workforce Advisory Board.

Dr. Argenio has been involved with Communication Training since 2005. She chaired the Mayo Florida Communication Faculty. In her present position on the faculty of the Institute for Healthcare Excellence, she has designed curricula and delivered programs at over 35 institutions, including multiple hospitals and pediatric hospitals, hospice organizations, and military healthcare organizations including Walter Reed, Fort Belvoir and Camp Pendleton.

Communication training activities have included train-the trainer sessions, teamwork training and coaching.

Dr. Argenio is a graduate of Wilkes College in Wilkes-Barre, Pennsylvania. She graduated from Hahnemann Medical University in Philadelphia, Pa. She completed her Family Medicine Residency at Geisinger Medical Center in Pennsylvania in 1982. She resides in Holly Hill, Florida with her husband and daughter.
Participating On: