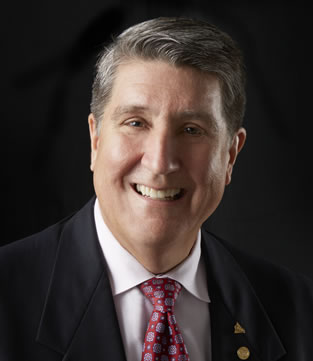 Dr. DuPont moved to the west coast of Florida in 1970 and attended Gulf High School in New Port Richey, where he met Janet, his future wife, whom he married in 1975. In 1971 he attended the University of South Florida and played basketball for the Bulls while completing his undergraduate degree in Zoology in 1975.

After graduating from Emory University School of Dentistry in 1979, he joined the practice of Dr. Peter Dawson and Dr. Pete Roach in St. Petersburg, Florida, and they practiced together until the retirements of Dr. Dawson and Dr. Roach. During all this time he has been learning, doing, and teaching restorative dentistry while enjoying his four children, Erin, Kristen, Catherine and Lauren, and now his three grandchildren.

He is a past president of the Pinellas County Dental Association and the Florida Academy of Dental Practice Administration. He taught at the L.D. Panky Institute for many years, and is currently the Director of Faculty at the Dawson Academy. Besides teaching large and small hands-on courses at the Dawson Academy, he has lectured nationally and internationally. Dr. DuPont is involved with a large number of professional organizations and study groups, including the American Equilibration Society and the American Academy of Restorative Dentistry. He also stays very involved with community and church activities.
In a quote from Dr. Peter E. Dawson, he said, "I have called upon a number of special clinicians to provide the most current clinical updates for this text. Dr. Glenn DuPont, senior partner in my former practice, has been a tremendous resource and contributor. As Director of Faculty at the Dawson Center, he has developed an exceptional "hands-on" curriculum for teaching some of the most important concepts and techniques. He is a meticulous restorative dentist who excels in functional esthetics, so his contributions are much appreciated." Dr. Peter E. Dawson, Functional Occlusion From TMJ to Smile Design, Mosby, 2007
Participating On:
Previously Participated On: