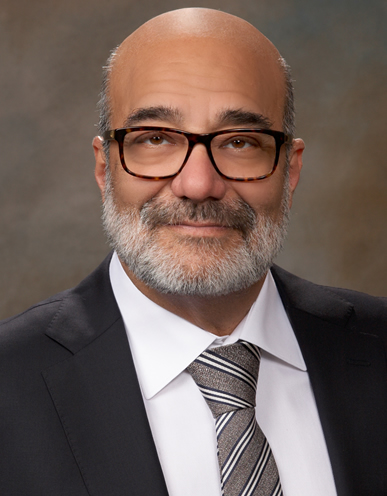 Merrill Krolick, DO, FACC, FACP, was born in New York City. He received his bacherlor's degree in biology from Rensselaer Polytechnic Institute in Troy, N.Y. He then attended the New York College of Osteopathic Medicine in Old Westbury, N.Y. receiving his doctor of osteopathic medicine degree in 1985. Dr. Krolick completed a rotating internship at Sun Coast Osteopathic Hospital in Largo, Fla. In Tampa, Fla. he completed his internal medicine and cardiology training at the University of South Florida, including training in interventional cardiology and cardiac transplantation.
Dr. Krolick has been in clinical practice since 1992. Initially he practiced at Fairfax Hospital in Fairfax, Va. Currently he is practicing at The Heart Institute at Largo. He is an attending cardiologist at HCA Largo Medical Center, Morton Plant Hospital and HCA Indian Rocks Hospital.
Dr. Krolick has been a previous chairperson and director of the Pinellas chapter of the American Heart Association. He currently serves as co-director of the cardiology fellowship program at HCA Largo Medical Center and is director of the interventional cardiology fellowship. He directs the cardiac cath lab at HCA Largo Medical Center.
Dr. Krolick is triple board certified in Internal medicine, cardiology and interventional cardiology. He has written numerous articles including being published in The New England Journal of Medicine, and writing recent chapters in cardiovascular textbooks. He is an associate professor in cardiology at the University of South Florida, and at Nova Southeastern University in Fort Lauderdale, FL.
Dr. Krolick has served as clinical investigator on numerous drug and clinical device trials including drug coated balloons for treatment of peripheral vascular disease and the original drug coated stent trials for coronary artery disease He practices noninvasive cardiology and interventional cardiology. His special interest is in peripheral vascular disease. He is recognized as both a national and local leader in endovascular interventions. He is currently on advisory panels for Bard Peripheral Vascular, CSI, Access Closure and St. Jude Medical. He has spoken at major vascular meetings including AMP and The Veins.
His peripheral interests included endovascular aortic aneurysm treatment and treatment of CLI (critical limb ischemia), Deep Vein Thrombosis (DVT), venous treatment, and treatment of symptomatic claudication.
He is a Fellow of the American College of Cardiology, American College of Physicians and Society of Cardiac Angiography and Interventionalists.
Participating On: