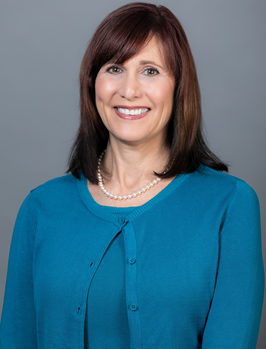 Robin K Blitz, MD, is a board-certified developmental-behavioral pediatrician and is the Senior Medical Director for the Special Needs Initiative at United Health Care. Dr. Blitz also continues her developmental pediatric practice at the Phoenix Indian Medical Center. She is a clinical associate professor in the Department of Child Health at the University of Arizona College of Medicine, Phoenix. She earned her medical degree from The Ohio State University, College of Medicine and completed her pediatric residency at Children's National Medical Center, in Washington, DC, followed by a fellowship in Developmental - Behavioral Pediatrics at the University of Maryland.

Dr. Blitz has more than 25 years of experience in providing care for children with special needs, educating healthcare providers, residents, medical students, educators, and families, as well as creating and directing different programs including the Developmental Clinic at the Phoenix Indian Medical Center (1997-present), the Developmental Center for Foster and Adopted Children at St. Joseph's Hospital (2001-2009), and the Developmental Clinics at Phoenix Children's Hospital (Fragile X Clinic, Pediatric Down Syndrome Program, ADHD Diagnostic Clinic, and Autism Diagnostic Clinic, from 2009-2017). Over the previous 3 years, she and her team at Phoenix Children's created Early Access to Care- Az, a learning collaborative for pediatricians, early intervention and school personnel across the state of Arizona, focused on early diagnosis of Autism and medical home care to children with Autism.

She is a fellow of the American Academy of Pediatrics and the Society for Developmental and Behavioral Pediatrics, along with being chosen as a Fellow of Zero-To-Three, the nation's leading resource on development in the first three years of life (1989). Dr. Blitz has served on many local and state committees, including being an Arizona trainer on Early Brain and Child Development. Most recently was appointed to the Governor's Advisory Committee on Autism, the Children's Health Committee of First Things First, the Arizona Telemedicine Council, the AHCCCS Telemedicine Policy Committee, and participated in the Developmental Screening Committee and Advocacy Committee of the AzAAP, as well as the Down Syndrome Medical Interest Group and the Fragile X Clinical and Research Consortium. She has received multiple awards including the Betty Kerr Volunteer of the year (2002), YWCA Woman of the year in Science and Research (2004), Talk of the Town Customer Satisfaction Award (2012), Mercy Maricopa RISE Award in Health and Innovation (2017), and many "Top Doctors" awards (Phoenix Magazine 2011-2017, US News and World Report 2013-2017, Castle Connolly Exceptional Women in Medicine 2017, Castle Connolly Arizona Top Doctors 2012-2017, and Castle Connolly America's Top Doctors 2013-2017).

Dr. Blitz's clinical interests include Autism Spectrum Disorders, Fragile X Syndrome, Down syndrome, the special needs of foster and adopted children, in utero alcohol and drug exposure, Attention Deficit Hyperactivity Disorder and comorbidities, learning disabilities, the care of premature infants, and children with multiple developmental disabilities.