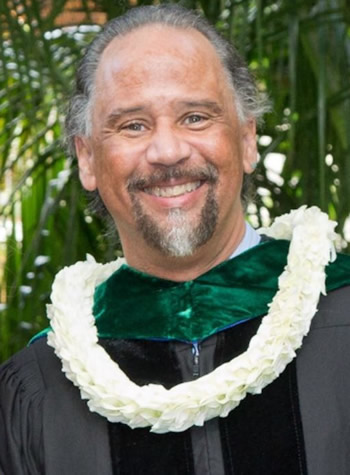 Dr. Ferguson is currently Professor of Emergency Critical Care Medicine at Cobia Delta Medical Center in Visalia, California , where he is also Medical Director for the Stroke Program, associate program director for the Emergency Medicine residency program, and Chair of the Internal Review Board at Cobia.

He has academic appointment as Professor of Emergency Critical Care Medicine at the University of California Irvine, and the American University Antigua. He has lectured extensively on topics in emergency critical care as well as international & global health medicine.

Dr. Ferguson is an emergency intensivist physician and a graduate of University of Michigan medical school. He completed his emergency medicine residency at Martin Luther King LA County medical center in 1988. He also complete a critical care Fellowship at State University of New York in Syracuse in 1991. He is Board Certified in Emergency Medicine and Board Eligible in Critical Care Medicine.

He was a member of the founding faculty in emergency medicine at the University of Michigan from 1991 through 1997. He joined the faculty at the University of Florida in Gainesville in 2001 and founded the emergency medicine residency program at UF.

He also founded the emergency medicine track for the critical care Fellowship at University of Florida with the Department of anesthesiology. At that time, he held a dual appointment in emergency medicine and anesthesiology critical care and was promoted to Associate Professor in 2010.

He was a member of the University of Florida's NASA medical support team from 2001 until the end of the shuttle program in 2011; during the last three years, he was medical director of the medical support team. At the University of Florida, he was recognized as a master educator in medical education and twice received exemplary teacher awards from University of Florida. He was subsequently inducted as a member of the Society of Teaching Scholars in Medical Education at the University in 2011. Also at the University of Florida, he founded "Project Thailand" a global health program designed to teach students and residents topics in tropical medicine and global health, as well as bring primary medical care to the hill tribes people of northern Thailand.

He enjoys attending concerts, hunting sharks teeth on the beach, golf, and international travel.
Previously Participated On: