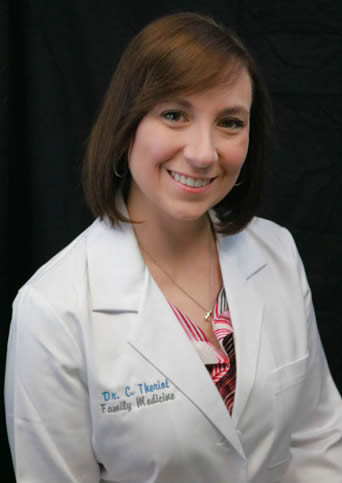 Dr. Christie Theriot is currently clinical faculty and teaching staff at the North Mississippi Medical Center Family Medicine Residency Center where she cares for patients in the clinic, hospital, acute rehabilitation, and long term care settings.
She received her undergraduate degree in pre-medicine and chemistry at Nicholls State University in Thibodaux, LA and received her medical degree from Tulane University School of Medicine in New Orleans, LA.
She completed her family medicine residency training at NMMC in 2014 and has served as faculty since this time.
Dr. Theriot also serves on the Medical Executive Committee and serves as the head of the department of Family Medicine at NMMC.
Dr. Theriot loves educating and serves on the Medical Education Committee at NMMC and a co-chair for the Family Medicine Update Conference and part of the planning committee for the regional NMMC Outcomes conference. She enjoys traveling, and crafting.
Previously Participated On: