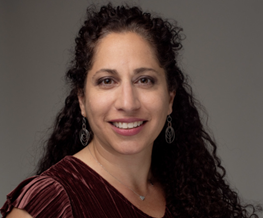 Dr. Kharbat attended the University of North Texas Health Sciences - Texas College of Osteopathic medicine and completed her Family Medicine residency through Mercy Methodist -UC Davis. After residency she joined Indian Health Services (IHS) where she worked in the clinic, hospital, nursing home and assumed the role of serving a large Native American population. While working with IHS she quickly realized her patient base had many medical needs that were not adequately met through traditional family medicine. She commenced training in medical acupuncture through the UCLA/Stanford Helms Medical Institute and started providing medical acupuncture to patients in subsequent years.

After 3 years at IHS, Dr. Kharbat started her solo practice bridging the gap between Eastern and Western medicine as the only Integrative physician in the region. During the 11 years of private practice, Dr. Kharbat took on extensive additional training in functional medicine, osteopathic manipulation - fascial distortion model, and frequency specific microcurrent.

In 2016 she joined Cleveland Clinic Center for Functional Medicine which enables her to see chronic complex conditions from around the world, contribute to the first functional medicine randomized clinical trials for diabetes and asthma, lead shared medical appointments and provide functional medicine training for colleagues, residents and medical students.
Previously Participated On: