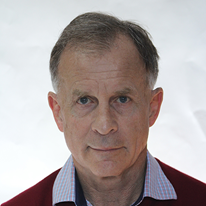 Dr. Shuman has specialized in family medicine in London, England and Israel and is licensed as a specialist in family medicine by the Ministry of Health. Served as a doctor in the Israel Air Force. He has been working as a specialist in family medicine for 35 years and has been managing a homeopathy clinic for 20 years.

He has participated in monthly and yearly professional medicine courses in family medicine and in various other fields such as trauma, neurology, cardiology, geriatrics, child development and ADD, sports medicine, acupuncture and more.

For several years he has served as a professional mentor for specialists in family medicine. He is a member of the Royal College of General Practitioners (RCGP) in England.
He specialized in homeopathy in professional courses at the Royal Hospital of Homeopathy, London, courses in the French method with Dr. Michel Bouko Levy and Classical Homeopathy with Dr. Paul Herscu. He is in the process of being registered as a Certified Homeopath in London, England.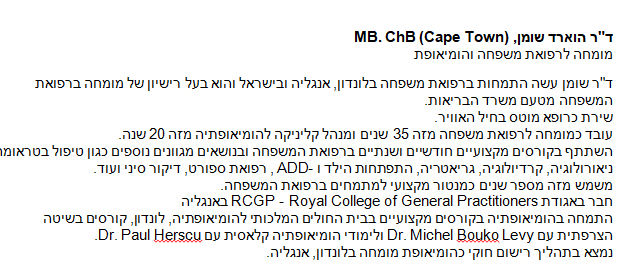 Previously Participated On: