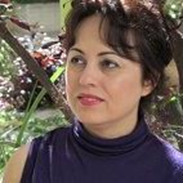 Sarah Barkai is a director of the clinic for skin treatments for 32 years. For the past decade, the clinic has also integrated holistic therapy, including NLP, neuro-linguistic programming. Sara guides groups and teaches courses for body and mind therapists, using this unique approach. NLP is a short-term method for achieving goals and represents neuro-linguistic programming. Neuro refers to your neurology; Linguistic refers to language; Programming refers to how the neural language functions. In other words, NLP learning is diagnosing and customizing personal care for your personality!

After an internship in this field, Sarah developed a unique method - 'The Barkai Method' for skin and emotional treatments. This method teaches patients how to relieve skin condition by raising awareness of the stressors that affect us in our daily life. Sarah has also specialized in the treatment of cancer patients, traumas, eating disorders, ADHD, Theta Healing, Access Bars, the scientific truth in skin care, oncology and more.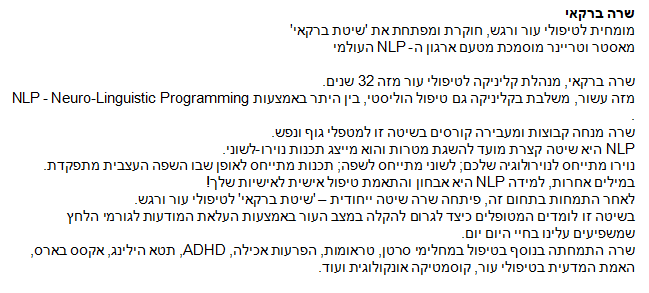 Questions regarding conference organization, please email Orna Shuman at marketing@ornashuman.com Or call: +972-50-7316153 .
Previously Participated On: