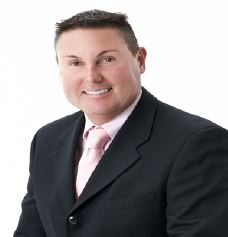 Dr. Shepherd is the Clinic Director and Functional Nutritionist at Parker Wellness Centers and Genesis Regeneration Centers. He has been in private practice in Plano Texas for 17 years.

Since graduating from Parker College of Chiropractic, Dr. Shepherd has gained extensive post graduate education in Electro-diagnosis, Pediatrics, Regenerative and Functional Medicine. He has a Diploma in Nutrition and a Diploma in Manipulation Under Anesthia.

Dr. Shepherd has a passion for educating and lectures both nationally and internationally. He has been featured in Chiropractic Economics and appeared on the Veria Health and Wellness Network. He is an expert health care presenter and educator for Bella Vita Wellness Retreats and Ocean Cruises.

Dr. Shepherd has published 4 books and his most recent "Your Health, Your Choice" is a road map to live your life free from dis-ease, take control of your own health, and ensure graceful aging.
Participating On: