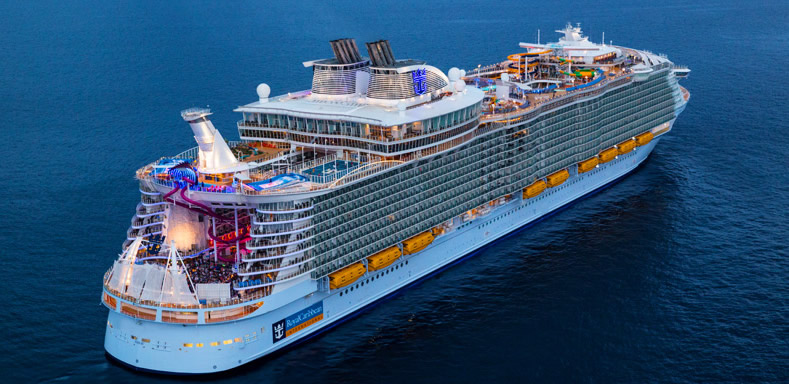 16
AMA PRA Category 1 Credits™
16 ACPE Credits
16.0 Contact Hours
COURSE FEES
$995 for Physicians, Attorneys, Psychologists, Pharmacists, & Dentists
$750 for Physician Assistants
$750 for Nurse Practitioners
$595 for Nurses, Students & Others
TARGET AUDIENCE
Physicians, Physician Assistants, Nurses, Nurse Practitioners, Pharmacists,
PROGRAM PURPOSE
Women's Health
Objectives:
This lecture series will address common issues encountered in the office. We will address newest guidelines and evidence based management practices in each lecture. Lectures will include: - screening recommendations for women (including pap smears and management of abnormalities) based on the newest American Society for Colposcopy and Cervical Pathology guidelines - diagnostic workup and management options for abnormal uterine bleeding based on the International Federation of Gynecology and Obstetrics guidelines - etiology and management of primary/secondary amenorrhea - management of ovarian cysts/masses - screening and treatment recommendations for sexually transmitted infections utilizing current Guidelines by the Centers for Disease Control - contraceptive options, efficacy, and contraindications as summarized in the Medical Exclusion Criteria - latest recommendations for the use of imaging modalities in pregnancy
Topics:
Well Women Examinations: What is Needed and What is Not?

modify current practices to align with evidence-based screening guidelines for women's health examination
integrate newest ASCCP guidelines into cervical cancer screening

Abnormal Uterine Bleeding

determine appropriate laboratory/imaging testing needed for diagnostics
manage AUB with appropriate treatment (med/surgical)

Amenorrhea

recognize common causes of primary / secondary amenorrhea
interpret lab results and determine the etiology
utilize appropriate treatment regimens for diagnosis

Imaging in Pregnancy

differentiate between ionizing radiation and non-ionizing imaging modalities
relate absolute risks of imaging to pregnant patients
choose appropriate studies based on clinical scenario

Hereditary Cancer Screening

review genetic cancer syndromes and how they affect women's health
demonstrate ability to counsel at risk women on screening and management options

Contraceptive Options: Pregnancy Prevention and Other Medical Uses

understand differences in contraceptive options with regard to mechanism of action, efficacy, side effect profiles, and utilization for medical uses
utilize MEC guidelines when choosing a contraceptive

Sexually Transmitted Infections: Screening and Treatment Guidelines

review common STD symptoms and long-term clinical implications
utilize current CDC guidelines for treatment of STDs
Rheumatology
Objectives:
This purpose of this lecture series is to provide health care providers with the latest tools to evaluate and initiate early treatment for a variety of common rheumatic diseases. By the end of the lecture series, attendees will be able to diagnose and initiate treatment for rheumatoid arthritis, Sjogren's syndrome, polymyalgia rheumatica, giant cell arteritis, gout and pyrophosphate deposition disease. Attendees will also be able to critically analyze lupus serology and explain the poor specificity of the anti-nuclear antibody. Attendees will be able to describe key clinical findings in scleroderma and discuss the role of an echocardiogram, pulmonary function test and high resolution CT scan of the chest to screen for and identify interstitial lung disease and pulmonary arterial hypertension. Finally, attendees will be able to outline a plan for timing of immunizations and elective surgery for patients who are being treated with immunosuppressive agents for their rheumatic disease.
Topics:
Rheumatoid arthritis: diagnosis and management

Diagnose and initiate treatment of rheumatoid arthritis

Lupus: a case-based approach

List the most common clinical and laboratory features of lupus

Sjogren's Syndrome: beyond sicca

Identify extra-glandular features of Sjogren's syndrome and outline a treatment plan for most common manifestations.

Scleroderma: a systemic disease

Describe key clinical features scleroderma.
Accurately select patients who require more immediate investigations to identify cardiopulmonary disease.

Polymyalgia rheumatic and giant cell arteritis

Diagnose polymyalgia rheumatica and initiate treatment.
Diagnose giant cell arteritis and initiate treatment

Gout and pyrophosphate deposition disease

Use the ACR/EULAR guidelines to diagnose and treat gout.
Differentiate between gout and pyrophosphate deposition disease.

Rheumatologic medications: what you need to know

Summarize key potential risks when using disease modifying anti-rheumatic drugs (DMARDs).
Develop a plan for the appropriate administration of immunizations and timing of surgical procedures in patients who are being treated with DMARDs
IMPORTANT INFORMATION
IMPORTANT NOTE: All conferees, their families, and guests must book their cruise within the CEI meeting group through Continuing Education, Inc./University at Sea® at
800-422-0711
or by
registering online
. This ensures our company can provide conference services and
complimentary social amenities
to all meeting participants
and their guests
. Thank you for your cooperation.
Conference Sessions
generally take place on days at sea (as itinerary allows), giving you plenty of time to enjoy your meals, evenings and ports of call with your companion, family and friends.
BIAS FREE CME
- No Commercial Support was provided for this CME activity.