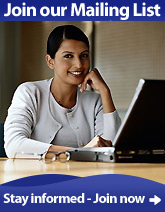 OUR OFFICE HOURS
Mon - Fri 8:30am - 6:00pm EST
Sat 9:00am - 5:00pm EST
Sun 1:00pm - 5:00pm EST
Continuing Education, Inc.
University at Sea
®
5700 4th St. N.
St Petersburg, Florida 33703


Stress Free - Our Cruise Conferences provide a unique, relaxing learning environment.
Family Friendly - Our cruises are fun for the entire family. You will never run out of things to do!
Caribbean Association of Pharmacists

7-Night Caribbean Cruise Conference from San Juan, Puerto Rico
June 5 - 12, 2011

You'll know you picked a winner for your cruise as soon as you enter the CARNIVAL VICTORY's atrium. You'll smile from ear-to-ear as you experience CARNIVAL VICTORY's four shimmering pools, wide variety of delicious dining options, endless entertainment venues, friendly casino, exotic spa treatments, the Seaside Theatre and spacious staterooms.