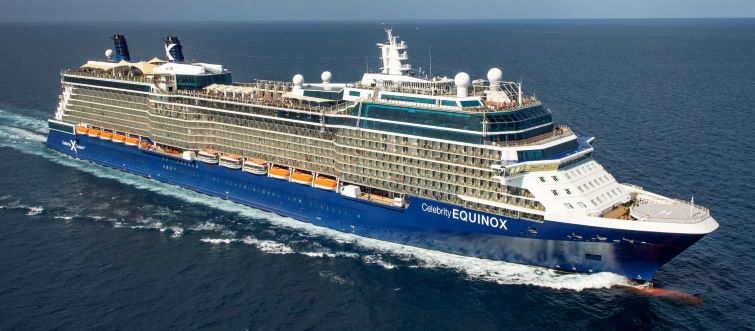 COURSE CREDITS & HOURS
14
AMA PRA Category 1 Credits™
14 ACPE Credits
14.0 Contact Hours
3 Hours of Phamacology for NPs
COURSE FEES
TARGET AUDIENCE
Physicians, Physician Assistants, Nurses, Nurse Practitioners, Pharmacists,
PROGRAM PURPOSE
The purpose of this CME at Sea lecture series on Integrative Medicine is to present common topics that present to practitioners' offices and how an Integrative Medicine approach to care may enhance the care of the patient.
This series of lectures will focus on diagnoses which are common and often difficult to treat for clinicians. The information presented in these lectures will be meant to complement traditional medical therapies, using manual medicine, diet and nutritionally based therapies and other alternative but safe therapies.
Topics:
IBS - part 1

Review the definition and diagnosis of IBS
Review the pathophysiology of IBS including SIBO, celiac testing and food sensitivities
Discuss the impact of the microbiome on IBS symptoms

IBS- part 2

Discuss the value of the elimination diet and how to implement it
Associate the vagus nerve and its impact on irritable bowel symptoms
Review non-pharmacologic approaches to IBS symptoms

Insomnia

Illustrate melatonin and serotonin pathways
Discuss the impact of blue light on sleep cycle
Review non-pharmacologic approaches as sleep aids

Flu prevention

Discuss the efficacy of flu vaccines and patient concerns
Review study supporting and refuting nonpharmacologic approaches to flu prevention and impact on flu symptoms/duration
Distance will be able to utilize a natural approach to support the immune system against the flu

NASH-nonalcoholic steatohepatitis

Review pathogenesis of Nash
Summarize diagnostic testing options
Update providers on non-pharmacologic treatment options for NASH

Intestinal permeability

Illustrate intestinal permeability and review risks and causes
Identify nutrients indicated in gut healing
Review studies associating intestinal permeability with auto immune disease

Functional medicine approach to chronic disease

Discuss the functional medicine approach to evaluation of root cause of inflammation and disease
Expand on the function of the microbiome and the impact on chronic disease
Describe the amgydala's interpretation of physical and emotional stress and the impact on health

Pediatric Integrative Medicine at Cleveland Clinic Foundation

Present CCF's Pediatric Integrative Medicine clinic and our approach to treatment of children.
Introduce Integrative and Complementary therapies and common conditions treated in our clinic

Osteopathic Manipulation for the non Osteopath

Discuss and demonstrate safe and effective basic Osteopathic Manipulative techniques for infants, children and adolescents.

Probiotic Research

Review the research of many probiotic strains and findings of how use of these supplements may aid in the care of medical conditions.

Integrative Treatment for Headache

Review various types of Integrative and complementary options for headaches, including manual therapies, dietary supplements and stress reduction.

Fatigue, an Integrative approach

Define fatigue
Review diagnostic work up
Introduce Integrative Medicine treatment options to enhance patient care

Fibromyalgia, a holistic approach to care

Define fibromyalgia
Diagnosis of fibromyalgia and Integrative treatment options to enhance patient care

Stress Management

Present the importance of stress in our lives and various ways to reduce stress and improve our quality of life
IMPORTANT INFORMATION
PLEASE NOTE: To attend the conference or participate in conference events, participants, their families, and guests must book their cruise within the CEI meeting group through Continuing Education, Inc. This ensures our company can provide conference services and
complimentary social amenities
to all meeting participants
and their guests
. Thank you for your cooperation.
Register your interest and receive a full quote at 800-422-0711 (US/Can) or direct/int'l tel: +1-727-526-1571 or
register online
.
Conference Sessions
generally take place on days at sea (as itinerary allows), giving you plenty of time to enjoy your meals, evenings and ports of call with your companion, family and friends.
BIAS FREE CME
- No Commercial Support was provided for this CME activity.