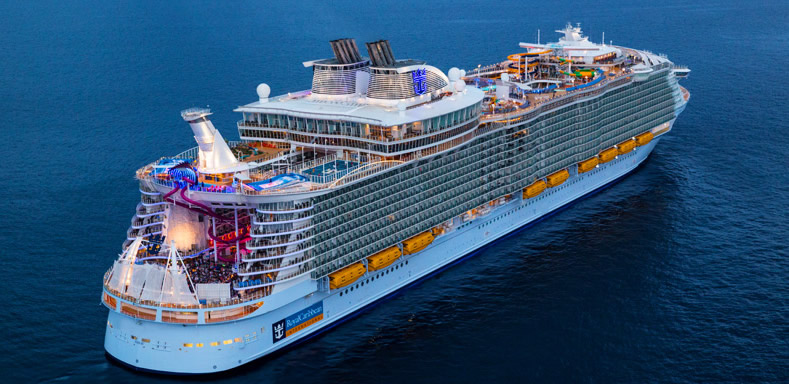 16 CME Hours
Course Fees:
$595 for Physicians, Physician Assistants & Nurse Practitioners
BIAS FREE CME - No Commercial Support was provided for this CME activity.
IMPORTANT NOTE: All conferees, their families, and guests must book their cruise within the CEI meeting group through Continuing Education, Inc./University at Sea® at
800-422-0711
or by
registering online
. This ensures our company can provide conference services and
complimentary social amenities
to all meeting participants
and their guests
. Thank you for your cooperation.
Target Audience
Physicians, Physician Assistants, Nurse Practitioners,
Program Purpose
Agenda
Date
Time
Speaker
Topic
Mon-Nov 9, 2020
8:00am-10:00am
Vacala
Weekend Warriors
10:00am-12:00pm
Vacala
Orthopedic Biologics, PRP vs Stem Cell Trend or Future
1:00pm-2:00pm
Secor
Women's Health Guidelines Update 2020: What's New?
2:00pm-3:30pm
Secor
Contraception Update:The Latest Trends
3:30pm-5:00pm
Secor
STI Update 2020: Focus on the Female
Fri-Nov 13, 2020
8:00am-10:00am
Vacala
Knee Injuries & Treatment Options
10:00am-12:00pm
Vacala
Orthopedic Case Studies
1:00pm-2:00pm
Secor
PCOS: Common, Complex and More Serious Than Ever
2:00pm-3:30pm
Secor
Menopause 2020: Vasomotor Symptoms and GSM: What's New, Hot Off the Press!
3:30pm-5:00pm
Secor
Healthy Clinician, Healthy Patient: The Power of Modeling a Healthy Lifestyle.
Monday, November 9, 2020
8:00am-10:00am: The Weekend Warrior
A Weekend Warriors is someone who is committed to an activity but, based on life, work, and family demands, has limited time to participate or train for that activity. As a result, these individuals do little or no exercise during the week and try to squeeze everything in on the weekend doing more than his/her body is ready to do. Baby boomers are crowding their doctors offices as a result of their quest to stay out of their doctors office. Exercise obsessed baby boomers are the second most common reason for doctor visits. Encouraged to stay healthy baby boomers are pushing the limits of their middle aged bodies abilities and filling our offices and operating rooms in an effort to keep on going.
Most complaints are minor injuries from overuse or poor conditioning. The most common reason for injury during participation is trying to do more than the body can handle. Pain can be a signal of a more ominous underlying condition. The most common sports injuries seen in this group of individuals will be discussed. Exam strategies and common treatment options will be shared with you.
10:00am-12:00pm: OrthoBiologics Platelet Rich plasma/Stem cell (Future or trend)
Orthobiologics is a new and trending science that involves the application of natural materials from biological sources and suggest new possibilities to promote and accelerate bone and soft tissue healing. Platelet-rich plasma (PRP) and stem cell therapies are orthobiologics that have recently gained popularity as adjuvant treatment for musculoskeletal injuries. This is an informative lecture to explain the different types of Orthobiologics and the impelling research that has caused such a popular tend in treatment options. At the end of this lecture you will feel comfortable answering your patients questions and be comfortable to discuss the different orthobiologics and their possibilities.
1:00pm-2:00pm: Women's Health Guidelines Update:
Upon completion of these presentations, the attendee will be able to discuss the epidemiology of selected conditions including their risk factors. This course will also explore and explain key aspects of the most current guidelines/rationale for selected conditions while describing controversies regarding these guidelines.
2:00pm-3:30pm: Contraceptive Update: The New CDC MEC & More
This course will describe trends and contraceptive challenges facing clinicians and patients as well as explaining the new CDC medical eligibility criteria for prescribing various contraceptive methods and medical conditions. New contraceptive research regarding efficacy, risks, and benefits will also be discussed as this pertains to prescribing.
3:30pm-5:00pm: STI Update: Everything You're Itching to Know
Informative discussion of epidemiology and explanation of the diagnostic work-up of STIs in the United States. The discussion will focus on the female: Herpes, CT/GC, PID, Cervicitis, HIV, and Sexual Assault.
Friday, November 13, 2020
8:00am-10:00am: Knee Injuries Diagnosis and Treatment Options
Everyone falls and hurts their knees at sometime in their lives. Knees are easily and frequently injured. Complaints of knee pain are routinely seen in every health care setting. Important medical history questions, examination techniques, and review of x-rays, will be extensively covered. Knee anatomy is displayed and described. A reproducible and systematic approach to knee disorders allows providers to formulate a correct differential diagnoses and institute timely treatment. Differences between intra and extraarticular problems, patellofemoral alignment issues, and acute injures are addressed and displayed. At the conclusion of this lecture you will be better able to diagnose and effectively treat patients with knee complaints.
10:00am-12:00pm: Orthopedic Case Studies
Case presentations of actual Orthopedic cases will be discussed in detail. Cases will include history of injury, pertinent physical exam findings, x-ray findings, discussion on differential diagnosis and discussion of the guidelines and practice of evidence based medicine as recommended by the AAOS.
At the end of this lecture participants will; understand the mechanism of injury & principles of decision making in orthopedics, Learn various treatment Options for Common Orthopaedics Complaints. Have an appreciation for orthopedic emergencies, trauma, and common injuries that present to clinical practice. Understand how to formulate a differential Diagnosis for Common Orthopedic complaints that present to the Clinic & or ER.
1:00pm-2:00pm: PCOS Update: Common, Underrecognized and More Serious Than Ever
This course will discuss epidemiology, pathophysiology, and the associated risks and complications. Upon review of the symptoms and signs, we will continue to discuss review and explanation of the diagnostic work-up and "best practice" management approaches including pharmacologic treatments.
2:00pm-3:30pm: Menopause 2020: Vasomotor Symptoms and GSM: What's New, Hot Off the Press!
This course will describe the epidemiology of menopause, Vasomotor Symptoms (VMS) and Vulvovaginal Atrophy (VVA). Discuss diagnosis of VMS and Vulvovaginal Atrophy and explain options for treatment of VMS and VVA.
3:30pm-5:00pm: Healthy Clinician, Healthy Patient: The Power of Modeling a Healthy Lifestyle
During this lively session, Dr Mimi Secor will share new research on the life-threatening effects of stress, risk factors for burnout and the many benefits of being a healthy role model including the powerful effects of modeling a healthy lifestyle for your patients (family and community).
You will learn about "extreme self-care&quot: and how adopting a healthy lifestyle and healthy habits can enhance clinician resilience, reduce risk of burnout, improve clinical competency, patient safety even impacting clinician morbidity and mortality risk.
Various easy and effective strategies for managing extreme stress and reducing the risk of burnout will be described. Learn how changing your habits can change your life and your patients' lives too. Innovative strategies for how to adopt healthy habits such as "habit stacking" will be presented. Learn about interventions for managing various mindset excuses (like I have no time, money, motivation, energy, etc.).
Critical to our effectiveness as NPs and PACs, attendees will learn how to effectively coach their patients to make healthy, sustained life-style changes.
Conference Sessions
generally take place on days at sea (as itinerary allows), giving you plenty of time to enjoy your meals, evenings and ports of call with your companion, family and friends.
Questions? Call us at 800-422-0711.
We can assist you with all your travel arrangements. We'd be happy to help you plan your flights, hotels or tours before and/or after your cruise conference.