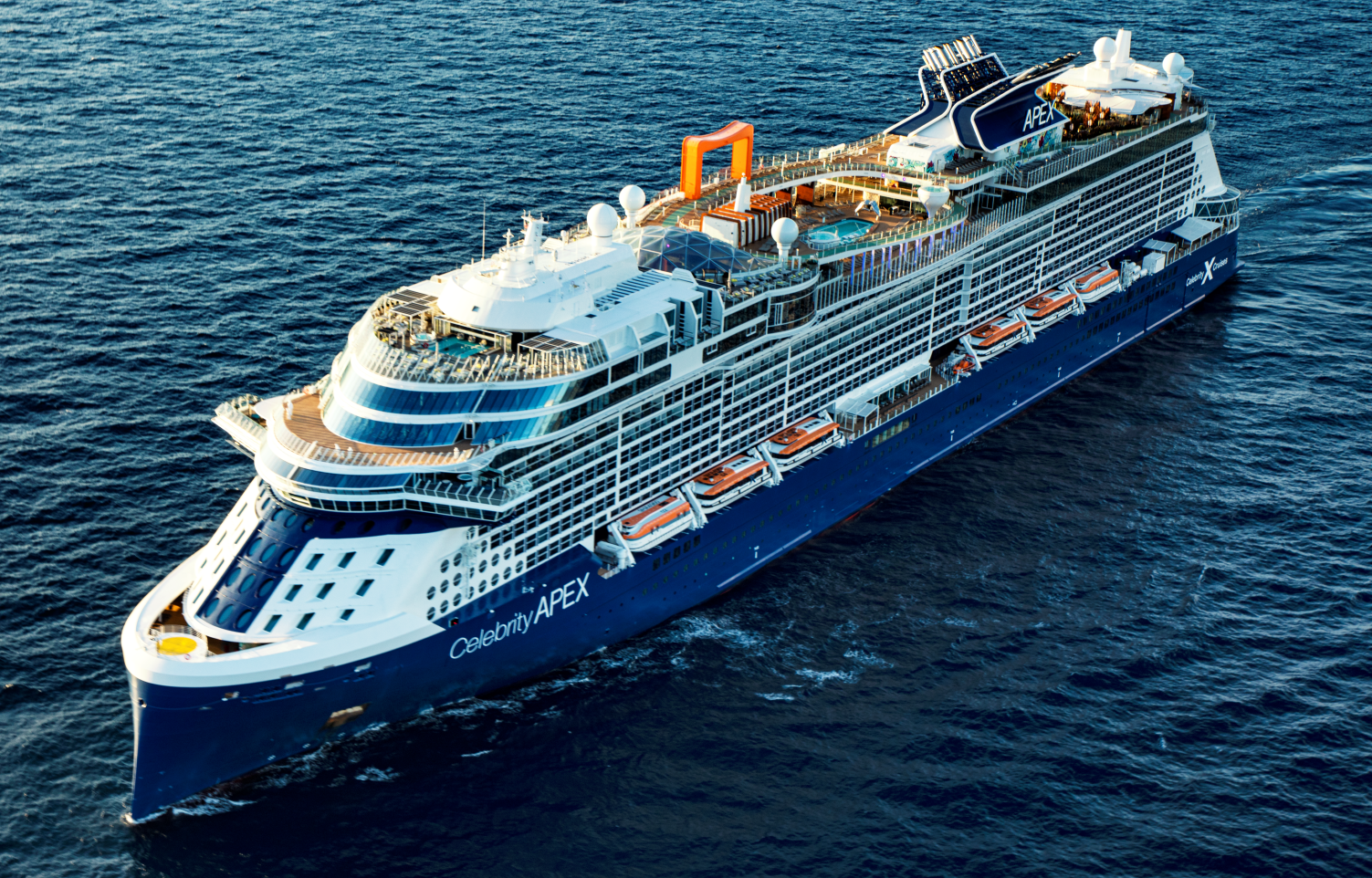 COURSE CREDITS & HOURS
20
AMA PRA Category 1 Credits™
20 ACPE Credits
20 ADA CERP Credits
20.0 Contact Hours
COURSE FEES
ATTENDEES

REGISTRATION FEE

(Cruise Pricing is Additional & Listed Separately)
Physicians, Psychologists, Psychiatrists, Dentists, Pharmacists, Healthcare Executives, and Faculty
Seeking up to 20 CE Credits/ CE Contact Hours
$1095.00
Physician Assistants, Nurse Practitioners, CRNAs, Chiropractors, Physical/Rehab/Occupational/etc. Therapists, and other Non-Physician healthcare providers
Seeking up to 20 CE Credits/ CE Contact Hours
$895.00
Nurses, Nursing Home/Home Healthcare Practitioner, Residents*, Current Students*, and former students* of Dr. Chandra or Dr. Stroube (*proof/verification/attestation required)
Seeking up to 20 CE Credits/ CE Contact Hours
$695.00
Non-CE Earning: Faculty/ Corporate Members to participate in the Academic Conference and can also attend CE sessions, but
Will NOT Receive CE Credit.
$295.00
Non-CE Earning: Students/ Guests to participate in the Academic Conference and can also attend CE sessions, but
Will NOT Receive CE Credit.
$195.00
CALL FOR PAPERS
CALL FOR PAPERS (for Academic Session Presentation only):
To submit papers, and for questions regarding the conference, please contact Conference Program Chair Professor Ashish Chandra
(Chandra@UHCL.edu)
NOTE:
The conference will have Continuing Education sessions as well as Academic Paper Presentation sessions. Select papers from the conference presentations may be invited for review and considered in the journals that the conference has relationships with: Hospital Topics (the oldest journal in Health Care Administration field) and International Journal of Pharmaceutical and Healthcare Marketing (IJPHM).
All conference attendees are encouraged to submit papers/ abstracts for presentation in the Academic Conference Presentation part of the conference.
All conference registrants are invited to attend and participate in both the Academic and Continuing Education portions of the conference.
TARGET AUDIENCE
Physicians, Physician Assistants, Nurses, Nurse Practitioners, Pharmacists, Dentists, Dental Staff, Psychologists, Psychiatrists, American Psychological Association, Chiropractors, Medical Management Team, Hospital Administrators, Nursing Home Administrators, Faculty & Students from Healthcare and Business Fields,
PROGRAM PURPOSE
Continuing Education Program: "Medical Ethics in the COVID-19 era, AND, the Business Aspects of Medicine to Improve Workplace Environment and Enhance Patient Care (20 AMA PRA Category 1 CreditsTM)" AND, 9th International Conference on Medical Ethics, Healthcare Systems, & Global Business Issues at Sea ?
Course Outline:
Pre-Conference study materials, including, cases and assignments, will be sent to all pre-registered CE attendees prior to the start of the event and at least by May 15, 2022. Cases/Assignments (Assignment 1) provided prior to face-to-face lectures will be discussed in class on June 8, 2022 (Day 1 of CE session)
Day 1: Wednesday, June 8, 2022
Introductions and course expectations

Discussions about Pre-conference cases and assignments (Assignment 1) sent to Pre-registered attendees

Ethical Principals and Moral Philosophies
COVID-19 and Medical Ethics

A critical look from an ethics perspective of how different stakeholders addressed issues pertaining to COVID-19, such as:

Patient care;
Testing;
Vaccine distribution; etc.

Roles and responsibilities of different stakeholders
Lessons learned from different countries
Information, misinformation, and disinformation
Case studies, analysis, and discussion
ASSIGNMENT 2 – given at the end of lectures to be completed by participants and be ready to present on June 9. If needed, the key presenter of the course will be available to assist and provide guidance to the participants regarding the assignments.

? Day 2: Thursday, June 9, 2022

Presentation of Assignment 2 by participants with open discussions
Workplace Environment and its Impact on Patient Care

EMPLOYEE CONFLICT MANAGEMENT & ITS RELATIONSHIP WITH PATIENT CARE
Impact of inter-personnel conflict on patient care
Correlation between conflict situations and organizational complexity
Factors that trigger conflict
Conflict between different types of personnel:

Physician-physician
Physician-nurse
Nurse-nurse
Department-department

Professional disparagement and its impact on patients and care delivery
CASE STUDY, ROLE PLAYING exercise, and DISCUSSION

PROFESSIONAL/UNPROFESSIONAL BEHAVIOR - Expectation of Professionalism from:

Healthcare personnel perspective
Patient Perspective
Family/Guardian/Caregiver Perspective
CASE STUDY and DISCUSSION

MANAGING COMMUNICATION

Ethical dimensions of appropriate communication by medical office staff
Value, Issues, and Challenges
Types of communication
Non-verbal communication
Impact on patient/caregiver and their subsequent relationships with health professions
Cautions & Precautions
CASE STUDY, Role playing excursion, and DISCUSSION

MANAGING TECHNOLOGICAL IMPACT ON PATIENT CARE

Ethical Challenges due to Increasing interference of technology in patient care and patient data maintenance
Cell phones – unauthorized photography and texting
Personal computers/tablet PCs – researching and postings
CASE STUDY and DISCUSSION related to unethical behaviors pertaining to utilizing cell phones and computers by health professionals
The 5-W&H of patient data access
Situations of unauthorized patient data access
CASE STUDY and DISCUSSION

ASSIGNMENT 3 – given at the end of lectures to be completed by participants and be ready to present on June 11. If needed, the key presenter of the course will be available to assist and provide guidance to the participants regarding the assignments.
? Day 3: Saturday, June 11, 2022

Business Research Techniques and Aspects to Improve Patient Care
Presentation of Assignment 3 by participants – with open discussions
Social Sciences, Marketing Research Techniques, and Business Strategies to Improving Patient Care

The basics of a patient satisfaction survey
The 5W&H of understanding the patient and associated environmental issues
The role of patient (and caregiver) satisfaction surveys
Situations requiring quick survey research – valuing internal versus external surveyors
Survey research design, organizing, overseeing, reporting, and understanding
Types of data collection techniques
Inclusion and exclusion criteria
Writing good survey questions – a critical look at a variety of different questions
Understanding the report and determining strategies for patient care improvement
Ethical issues pertaining to patient/caregiver satisfaction surveys

ASSIGNMENT 4, given at the end of lectures to be completed by participants and be ready to present on June 13. If needed, the key presenter of the course will be available to assist and provide guidance to the participants regarding the assignments.
Day 4: Monday, June 13, 2022

Presentation of Assignment 4 by participants – with open discussions
Ethical Issues Pertaining to Patient Confidentiality & Consent

ETHICAL ISSUES - 1: Patient confidentiality and consent

Potential compromising situations where patient confidentially can unintentionally be breached:

In healthcare institutions/setting
By health and non-health personnel
In other social settings

EXAMPLES and INTERACTIVE CASES
Differentiation between types of consent AND assessing consent issues for and about different clients – minors, adults, and elderly
CASE STUDIES and ROLE PLAYING exercise

ETHICAL ISSUES - 2: Gatekeepers for ethical integrity
Whistle-blower
Impaired healthcare provider
Discrimination
CASE STUDY and DISCUSSION

Final Assignment: Course Evaluation
IMPORTANT INFORMATION
IMPORTANT NOTE: All conferees, their families, and guests must book their cruise within the CEI meeting group through Continuing Education, Inc./University at Sea® at
800-422-0711
or by
registering online
. This ensures our company can provide conference services and
complimentary social amenities
to all meeting participants
and their guests
. Thank you for your cooperation.
Conference Sessions
generally take place on days at sea (as itinerary allows), giving you plenty of time to enjoy your meals, evenings and ports of call with your companion, family and friends.
BIAS FREE CME
- No Commercial Support was provided for this CME activity.