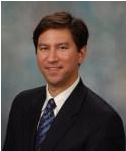 Dr. Montero graduated from the University of Virginia in 1993 and Eastern Virginia Medical School in 1998. He completed his Family Medicine residency at Mayo Clinic Florida, followed by a Sports Medicine Fellowship at the Ohio State University.

Dr. Montero first practiced both sports medicine and primary care in his native Virginia before returning to Mayo Clinic Florida. He has worked with athletes of all ages and skill levels, including amateurs and professionals; college and Olympic.

Dr. Montero currently serves as a Consultant in both the Department of Orthopedics and Family Medicine and works in the Department of Orthopedics at Mayo Clinic Florida.
He serves as co-chair for the Communication in Healthcare Faculty group and will serve as President of Officers and Councilors at Mayo Clinic Florida in 2019.
Previously Participated On: