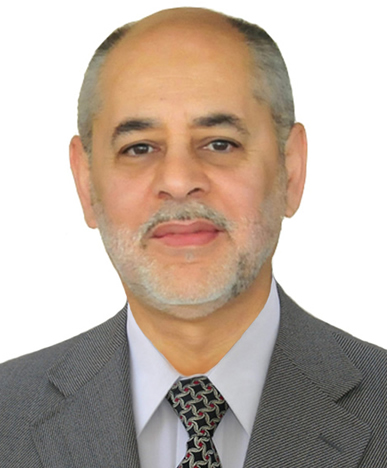 Dr Farouq Alzurba is an alumnus of King Edward Medical College. He is a Family Medicine Consultant, a fellow of Aesthetic Anti-aging Medicine certified by the American Academy of anti-Aging Medicine and an Advisor on Quality Management and International Accreditation. Dr Farouq has 45 years of clinical and administrative experience in the public sector in Palestine, Bahrain, and Dubai. His last post in DHA, Dubai was the Director of Quality & Organisational Excellence. In addition to that, he was the Medical Director of a medical centre in the private section in Bahrain since 2015, mainly responsible for the overall management of the clinic in addition to responsibilities related to seeing patients. Moreover, he has a vast academic experience as he served as a trainer and lecturer in the Family Practice Residency Program (FPRP) at the College of Health Sciences, Arabian Gulf University (AGU) in Bahrain and Dubai Medical College in UAE.

Dr Zurba's special clinical interest lies is in diabetes and wellness promotion; whereas his administrative interest is in Leadership, Total Quality Management (TQM) and Healthcare Facility Accreditation. Dr Zurba has a profound experience in Government Excellence Programs, Organisational Self-Assessment and Individual Performance Plans. He served as a senior advisor and consultant in United States Air Force Academy in Colorado for Multi Media Centre for 4 years during the period from 2001 to 2004.

Dr Zurba's interest in primary health care has been further explored and strengthened by his research in minor surgery, psychiatry and notably into diabetes. Back in 1985 he established the Update Primary Health Care Journal in Bahrain and acted as the Chief Editor during the period from 1985 to 2005. His efforts and contributions have been recognised by being appointed as the Chairman of the Arab Group for the Study of Diabetes and its Editorial Board. Further he was a referee in WHO East Mediterranean Journal EMRO during 1980 to 2005. Last but not least Dr Zurba published numerous papers, internationally, and booklets, locally, on various medical topics and awareness.

Dr Zurba obtained his M.B.B.S. in 1974 from King Edward Medical College, Lahore, Punjab University. He got certified as Family Physician by the American University of Beirut in 1984 and later on as Fellow in Aesthetic Anti-Aging Medicine in 2015. Dr Zurba is a big fan of technology and design applications for photography and web designs (www.zurba.com). Dr Zurba is married and has 3 sons and 7 grandchildren.
Participating On:
Previously Participated On: