1-800-422-0711
1-727-526-1571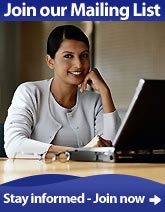 OUR OFFICE HOURS
Mon-Fri 9:00am-5:00pm EST
Continuing Education, Inc.
University at Sea®
5700 4th St. N.
St Petersburg,
Florida
33703


Stress Free - Our Cruise Conferences provide a unique, relaxing learning environment.
Family Friendly - Our cruises are fun for the entire family. You will never run out of things to do!
COVID-19 Update
By order of Florida's Governor, our offices will be closed beginning April 2, 2020. We are currently working on setting up our workforce to operate remotely. We expect to be able to service your calls next week and, if we manage a best case scenario for the rollout, that will begin Monday, April 6 at 9 A.M. Please be patient if you find we haven't managed it by then and try again on Tuesday.
The CoVID-19 pandemic is, of course, affecting all aspects life. Here at Continuing Education, Inc./University at Sea®, your safety and well-being are primary considerations as we adapt to the changes each new day brings. We promise transparency and, as events and guidelines from the government change, we will continue to work closely with our valued clients and speakers, as well as with the various cruise lines, in an effort to make changes as seamless as possible, while still doing our best to provide our clients with options to obtain the credits they need.
Be assured that we are committed to being here to resume serving you with the high quality, live-lecture CME cruise experiences as soon as possible. We have options available still in 2020 and are actively developing our schedule for 2021. You will see 2021 programs added over the coming weeks and months.
We love you excellent people and wish you all the best of luck as you stand in the front lines, fighting for all of us. We look forward to seeing you at one of our future cruise conferences and raising a glass to your efforts on our behalf.
Thank you for your patience and understanding during these unique and challenging times.
Stay well and take care of one another,
Sandra Barnhart and the whole team at Continuing Education/ University at Sea
Displaying programs for Nurses