1-800-422-0711
1-727-526-1571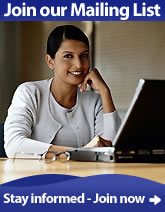 CHRISTMAS HOLIDAY SCHEDULE:

Christmas Eve – Monday, December 24th, 2018 Closing @ 10:30 am
Christmas Day – Tuesday, December 25th, 2018 ( closed all day)

We will reopen on Wednesday, December 26th at 8:30 am.
We wish you and your family a blessed and safe holiday!
OUR OFFICE HOURS
Mon-Fri 8:00am-6:00pm EST
Continuing Education, Inc.
University at Sea®
5700 4th St. N.
St Petersburg,
Florida
33703


Contacting us...
We take your calls Monday through Friday from 8:00am to 7:00pm, Saurdays from 9:00am to 5:00pm and on Sundays from 1:00pm to 5:00pm (Eastern time) at 1-800-422-0711 and gladly answer e-mail questions.