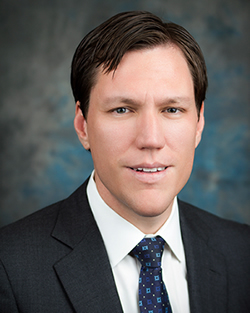 Associate Facility Medical Director, Tampa General Hospital at TEAMHealth
Affiliate Assistant Professor, Core Faculty Member, Research Director
Division of Emergency Medicine, Department of Internal Medicine
Medical Director, Office of Clinical Research, Tampa General Hospital

Dr. Wilson is a board certified emergency medicine physician. He serves as at the Associate Facility Medical Director at Tampa General Hospital, a TEAMhealth location and a level 1 trauma center with an academic teaching program associated with the Morsani College of Medicine at the University of South Florida where he is an affiliate assistant professor and core faculty member.

Dr. Wilson has presented at over 10 national conferences and has published numerous articles. He serves as the research director for the division of emergency medicine as well as the Medical Director for the Office of Clinical Research at Tampa General Hospital. His interests blood borne viruses and evolution of treatment strategies in HIV and HCV treatment in the ED, non-vitamin K oral anticoagulants as well as management of bleeding emergencies, atrial fibrillation and VTE as well as the operationalization of new research findings into hospital pathways and best practices.

In addition, Dr. Wilson is interested in primary care sports medicine and the treatment of common musculoskeletal complaints in the ED. He serves as a team emergency medicine physician with the NHL and NFL and covers NCAA events.
Participating On:
Previously Participated On: