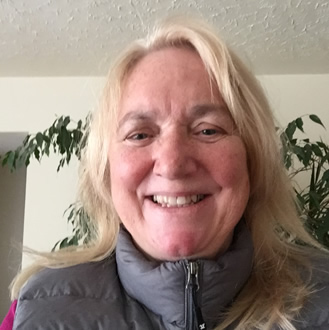 Department of Family Medicine, Dalhousie University, Halifax, Nova Scotia

Dr. Schlosser has been a Family Physician for 25 years, and she has a diverse practice. For 14 years, she worked in Kahnawake, Mohawk Territory south of Montreal. She was responsible for a busy office practice of 3000 patients and covered a 40 bed inpatient department with colleagues.

During the same time, she was affiliated with McGill University as an Assistant Professor of Family Medicine and supervised Family Medicine residents in their clinics and obstetrics/delivery practice. Throughout her medical practice, she has maintained Emergency Room skills by regular shifts. Since her move to Nova Scotia 12 years ago, her work has been mostly in the Emergency Room. An exception would be inpatient work at the Lillian Fraser Hospital in Tatamagouche. At present, she is working at the Cobequid Emergency Room and sometimes the QEII as a locum for a geriatric ward with the Family Medicine Unit.

She is always looking for new challenging ways to practice medicine, and she works occasionally as a ship physician on cruise ships. Dr. Schlosser offers helpful lectures dealing in addictions and mental health. No matter the practice venue, psychiatric disorders such as anxiety, depression and addictions are common and challenging problems for primary care physicians and specialists, and she provides current management guidelines as well as real accounts from her long experience as a primary care physician.