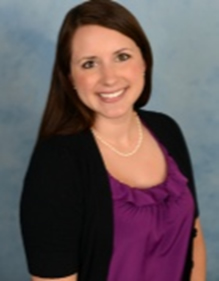 Dr. Mulcahy is a graduate from the University of New England College of Pharmacy where she received her doctorate in pharmacy. She completed a PGY1 in Pharmacy Practice and PGY2 in Psychiatric Pharmacy at the Buffalo Psychiatric Center and University at Buffalo. She served as the chief resident during her PGY2 year.

Dr. Mulcahy is a Board-Certified Pharmacotherapy Specialist and Board-Certified Psychiatric Pharmacist. She also holds certifications in pain management, medication therapy management (MTM), and naloxone administration and education certified.

Dr. Mulcahy is currently a psychiatric clinical pharmacist at the Buffalo Psychiatric Center with the State of New York's Office of Mental Health (NYS-OMH). She is the first pharmacist in the state of New York to work on an Assertive Community Treatment team with OMH - assisting in the psychiatric pharmacotherapy, monitoring, and education of patients in the community living with serious mental illness. She also is a clinical assistant faculty member at SUNY Buffalo School of Pharmacy and Pharmaceutical Sciences with a focus on psychiatry and neurology.

Dr. Mulcahy is a preceptor for SUNY Buffalo and D'Youville College pharmacy interns and oversees various research projects with graduate students, primarily focusing on medication safety, adverse drug reactions, and exacerbations of psychiatric conditions from polypharmacy. She has authored and co-authored numerous original research articles in peer reviewed journals and has completed various professional research poster presentations for national pharmacy organizations based on her research projects.
Previously Participated On: