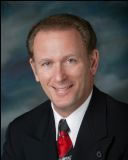 Dr. Jack Piermatti is a private practitioner limited to prosthodontics and implant dentistry in South Jersey. He is a Board-Certified Prosthodontist, having completed a general practice residency at St. Joseph's Hospital and Medical Center of New Jersey, implantology training at Brookdale Hospital and New York University College of Dentistry, and his post-graduate training in prosthodontics at UMDNJ-New Jersey Dental School.

Dr. Piermatti is a Diplomate of the American Board of Prosthodontics, and the American Board of Oral Implantology/Implant Dentistry for which he has served as President as well as Board Examiner. He is an Assistant Professor of Post-Graduate Prosthodontics at Rutgers University School of Dental Medicine where he is Director of the Dental Implant Maxicourse.

Dr. Piermatti has surgically placed more than 17,500 dental implants over his 37 year career, and is a nationally featured speaker on the subject of implant surgery and implant prosthodontics.