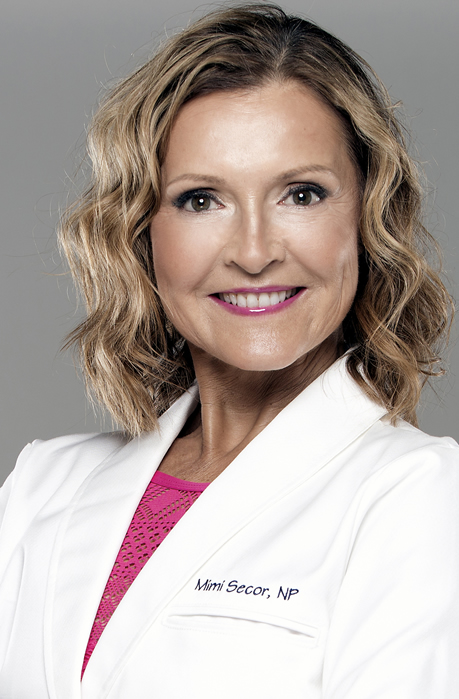 Dr. Secor has worked for 43 years as a Family Nurse Practitioner specializing in Women's Health and more recently Health and Fitness.

She is Senior Faculty w/ Advanced Practice Education Associates (APEA) Lafayette, LA In 2015, Dr. Secor earned her Doctorate in Nursing Practice (DNP) degree from Rocky Mountain University of Health Professions in Provo, Utah.

She is a Fellow in BOTH the American Association of Nurse Practitioners (AANP) and the prestigious American Academy of Nursing (AAN). She has also published extensively, including her NEW #1 International Best-Selling book, "Debut a New You: Transforming Your Life at Any Age", NEW 2018 (4th edition) co-authored textbook, Advanced Health Assessment of Women; Skills and Procedures, and her NEW 2018 (2nd edition) co-authored textbook, Fast Facts About the Gynecologic Exam for Nurse Practitioners, PAs and Midwives- both by Springer Publishing.

She has rec'd several awards including the Lifetime Achievement Award from the Massachusetts Coalition of NPs (MCNP) and the Student Service Award from Rocky Mountain University, BOTH for her contributions to the NP profession.

Dr. Mimi Secor is in business with her daughter (a Pro Body Builder, Trainer and Health Coach), as "Coach Kat and Dr Mimi" helping NPs become Healthy and Fit. They offer a variety of online programs including a 6-month intensive mentorship program.

Additional:
She has years of media experience including as a national radio host on ReachMD.
As a guest on Good Morning America, interviewed by the Wall Street Journal, the Boston Globe and many others. She is a frequent guest on various podcasts nationally, internationally and is quoted in numerous articles.
After losing weight and becoming healthy during her DNP, a year later in 2016, she was in her 1st body building competition, making her "Debut at Age 62" and in 2018 she placed 2nd in her fourth competition.
Participating On: