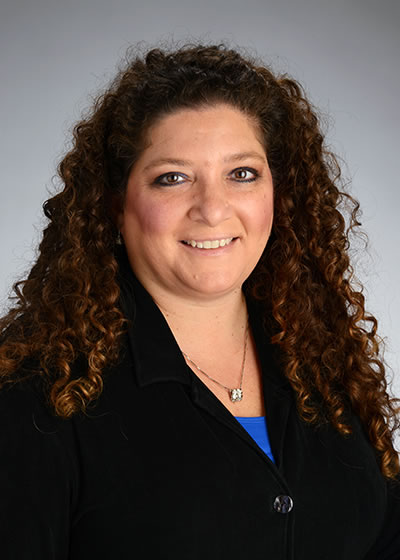 Doctor Karty is a Board Certified Family Medicine physician and is a Fellow of the American Academy of Family Physicians. She holds medical licenses in Kansas, Missouri, South Carolina and Illinois. She received a Bachelor of Arts degree in biology and a medical degree from the University of Missouri ‐ Kansas City School of Medicine and is currently pursuing a Master of Business Administration from the University of Kansas ‐ School of Business.

Dr. Karty joined Blue Cross and Blue Shield of Kansas City (BlueKC) as Medical Director in 2016. Previously, Dr. Karty served as Associate Professor in the Department of Family Medicine at the University of Kansas Medical Center and Clinical Associate Professor in the Department of Family Medicine at Kansas City University of Medicine and Biosciences, both located in the Kansas City metropolitan area.

Dr. Karty served as the Medical Director in the Continuing Medical Education Division at the American Academy of Family Physicians, having been a member of that organization throughout her medical career, joining in the late 1980's. In addition to creating innovative educational formats, planning CME meetings, and AAFP governance, she represented the Academy at national organizations including the Food and Drug Administration (FDA), the Institute of Medicine (IOM), the Brookings Institute, the Federation of State Medical Boards (FSMB), the Council of Medical Specialty Societies (CMSS), and just completed a multi-year term as Co-Chair of the Inter-Society Coordinating Committee (ISCC) of the National Human Genome Research Institute at the National Institutes of Health (NIH), a team highlighting integration of practitioner education and genomics around the world.
Dr. Karty has moderated meetings, both nationally and internationally throughout her career, and served as a member representative on a Gender Equity in Medical Testing Consensus Group meeting at Georgetown University for Hadassah, helping to craft legislative policy supporting the work of that team, while also serving as co-chair for the National Hadassah Physicians' Council and helping to create continuing medical education meetings in Israel and serving the Greater Kansas City Hadassah as the Vice President of Membership. Currently, she serves on the Board of Directors for Congregation Beth Shalom and is the Vice President of Programming, as well as a leadership position with the Suicide Prevention Coalition of Johnson County Mental Health (in Johnson County, Kansas).
Participating On:
Previously Participated On: