1-800-422-0711
1-727-526-1571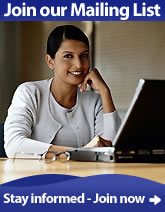 CHRISTMAS HOLIDAY SCHEDULE:

Christmas Eve – Monday, December 24th, 2018 Closing @ 10:30 am
Christmas Day – Tuesday, December 25th, 2018 ( closed all day)

We will reopen on Wednesday, December 26th at 8:30 am.
We wish you and your family a blessed and safe holiday!
OUR OFFICE HOURS
Mon-Fri 8:00am-6:00pm EST
Continuing Education, Inc.
University at Sea®
5700 4th St. N.
St Petersburg,
Florida
33703


Speakers
Continuing Education, Inc. is always looking for quality presenters. If you have experience presenting accredited programs, please forward your CV to:
Speaker Selection Committee
Continuing Education Inc.
5700 4th St. North
St. Petersburg FL., 33703
In addition to your resume, please include a complete description of your course material, length (we typically need at least 8 hours of material), and how it has been accredited in the past. The most attractive attribute in any potential speaker is access to a mailing list for marketing purposes.
Contacting us...
We take your calls Monday through Saturday from 8:30am to 5:30pm at 1-800-422-0711 or send us an email at contactus@continuingeducation.net or give us a call, toll free, at 1-800-926-3775.