1-800-422-0711
1-727-526-1571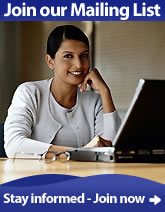 CHRISTMAS HOLIDAY SCHEDULE:

Christmas Eve – Monday, December 24th, 2018 Closing @ 10:30 am
Christmas Day – Tuesday, December 25th, 2018 ( closed all day)

We will reopen on Wednesday, December 26th at 8:30 am.
We wish you and your family a blessed and safe holiday!
OUR OFFICE HOURS
Mon-Fri 8:00am-6:00pm EST
Continuing Education, Inc.
University at Sea®
5700 4th St. N.
St Petersburg,
Florida
33703


Privacy Policy
Continuing Education, Inc. has created this privacy statement to inform you regarding our commitment to your privacy. Our company adheres to the following policies:
Continuing Education, Inc. will not release any mailing address or e-mail address information about our visitors to third parties. We do, however, share information with our affiliates where a visitor has been referred to us through them, and has requested information or requested to be added to our mailing list.
Our servers (like most webservers) automatically gather certain information used to determine demographic and visitor behavior information as well as to help us diagnose problems with our server and administer our Web site.
Also, your IP address and a "tag" that travels with a browsing session from site to site (named "html referer" (sic)) is used to help us make better use of our advertising resources. For example, if we find that many of our visitors are coming from a particular website, we might start or increase an advertising presence on that site. We also allow third party advertising vendors including Google to connect data they may have on your browsing habits to display our ads to you on internet sites with which we have no corporate or commercial connection. Google, and other companies, do this by using internet browser "cookies" they place on your computer to recognize you as someone who has been to our site. Companies do this so as to display advertising to you they deem most relevant to your interests. You may opt out of Google's use of cookies by visiting the Google advertising opt-out page. To more globally opt-out of this type of targeted marketing on the internet, you may visit the Network Advertising Initiative opt out page.
This site contains some links to other sites (our suggested travel insurance and shore excursion providers, for instance). Continuingeducation.net is not responsible for the privacy practices or the content of such Web sites.

Choice/Opt-Out
Our site provides users the opportunity to opt-out of receiving communications from us at the point they provide contact information to us. In addition to that opt-out opportunity, you may also opt-out of electronic and postal communications from us at any time by e-mailing contactus@continuingeducation.net. And, you may also call us and ask to be excluded from our mailings at the following telephone number: 1-800-422-0711. Or you may send us a post card or letter at the address displayed on the left side of every page on this site.

Correct/Update
This site gives users the following options for changing and modifying information previously provided.

You can send email to contactus@continuingeducation.net
You can call the following telephone number: 1-800-422-0711


If you have any questions about this privacy statement, the practices of this site, or your dealings with this Web site, you can contact:

John W. Barnhart
Continuing Education, Inc.
5700 4th Street North
St. Petersburg, FL 33703-2256
contactus@continuingeducation.net
1-800-422-0711