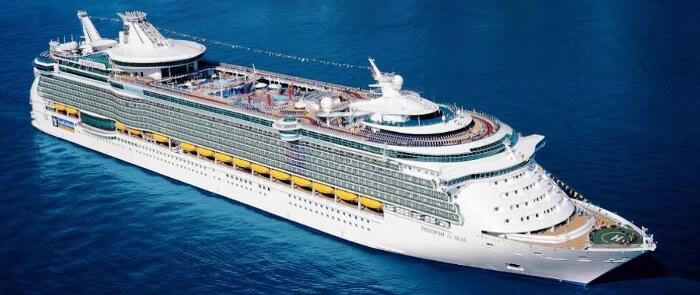 COURSE CREDITS & HOURS
14
AMA PRA Category 1 Credits™
14 ACPE Credits
14.0 Contact Hours
COURSE FEES
TARGET AUDIENCE
Nurses, Nurse Practitioners
, Physicians, Physician Assistants, Nurses, Nurse Practitioners, Pharmacists,
Nurses, Nurse Practitioners
,
PROGRAM PURPOSE
The purpose of these lectures is to equip the attendees with the necessary clinical skills and strategies to identify, 
evaluate and manage either individually or as part of an interprofessional team, common clinical problems in Nephrology to overall improve patient care. The lectures will help the  health care provider(s) be confident in the: 
Approach to evaluating urinalysis and hyponatremia
 Recognition of renovascular hypertension and chronic kidney disease 
Appropriate use of diuretics 
 Management of Acute Kidney Injury and poisonings.
Neurology topics:
Urinalysis - A Window into the Body

Describe methods of urine collection.
Interpret physical and dipstick examination of urine.
Identify microscopic elements in urine sediment.
Solve clinical cases with abnormal urinalyses

Understanding Diuretics

Describe classification and mechanism of action of diuretics
Review clinical uses and adverse effects
Define diuretic adaptation and resistance

Acute Kidney Injury

Review definition, epidemiology, course and burden of AKI
Recognize common causes of AKI and identify risk factors
Discuss the medical management of AKI in the hospitalized patient
Illustrate with case presentation

Poisonings in Nephrology

Discuss different medications and poisonings seen in clinical practice
Review the clinical presentation of these poisonings
Describe the management of these poisonings

Disorders of Water Balance

Define osmolality and tonicity
Describe approach to hypo and hypernatremia with case presentations
Review steps and pitfalls in management of hyponatremia

Renovascular Hypertension

Review the pathophysiology of renovascular hypertension
Describe patients at risk for developing ischemic nephropathy
Describe diagnostic evaluation of renal artery stenosis
Discuss management of patients with atherosclerotic renal artery stenosis

Chronic kidney Disease - A Call to Action

Facilitate timely testing and intervention in patients at risk for CKD.
Apply appropriate clinical measures to manage risk and increase patient safety in CKD.
Comanage and refer to nephrologists, when appropriate, to improve outcomes in CKD.
This purpose of this lecture series is to provide health care providers with the latest tools to evaluate and initiate early treatment for a variety of common rheumatic diseases. By the end of the lecture series, attendees will be able to diagnose and initiate treatment for rheumatoid arthritis, Sjogren's syndrome, polymyalgia rheumatica, giant cell arteritis, gout and pyrophosphate deposition disease. Attendees will also be able to critically analyze lupus serology and explain the poor specificity of the anti-nuclear antibody.
Attendees will be able to describe key clinical findings in scleroderma and discuss the role of an echocardiogram, pulmonary function test and high resolution CT scan of the chest to screen for and identify interstitial lung disease and pulmonary arterial hypertension. Finally, attendees will be able to outline a plan for timing of immunizations and elective surgery for patients who are being treated with immunosuppressive agents for their rheumatic disease.
Rheumatology topics:
Rheumatoid arthritis: Diagnosis and management

Diagnose and initiate treatment of rheumatoid arthritis

Lupus: A case-based approach

List the most common clinical and laboratory features of lupus

Sjogren&aposs syndrome: Beyond sicca

Identify extra-glandular features of Sjogren's syndrome and outline a treatment plan for most common manifestations.

Scleroderma: A systemic disease

Describe key clinical features scleroderma.
Accurately select patients who require more immediate investigations to identify cardiopulmonary disease.

Polymyalgia rheumatica and giant cell arteritis

Diagnose polymyalgia rheumatica and initiate treatment.
Diagnose giant cell arteritis and initiate treatment

Gout and calcium pyrophosphate deposition disease

Use the ACR/EULAR guidelines to diagnose and treat gout.
Differentiate between gout and pyrophosphate deposition disease.

Rheumatologic medications: what you need to know

Summarize key potential risks when using disease modifying anti-rheumatic drugs (DMARDs).
Develop a plan for the appropriate administration of immunizations and timing of surgical procedures in patients who are being treated with DMARDs
IMPORTANT INFORMATION
PLEASE NOTE: To attend the conference or participate in conference events, participants, their families, and guests must book their cruise within the CEI meeting group through Continuing Education, Inc. This ensures our company can provide conference services and
complimentary social amenities
to all meeting participants
and their guests
. Thank you for your cooperation.
Register your interest and receive a full quote at 800-422-0711 (US/Can) or direct/int'l tel: +1-727-526-1571 or
register online
.
Conference Sessions
generally take place on days at sea (as itinerary allows), giving you plenty of time to enjoy your meals, evenings and ports of call with your companion, family and friends.
BIAS FREE CME
- No Commercial Support was provided for this CME activity.