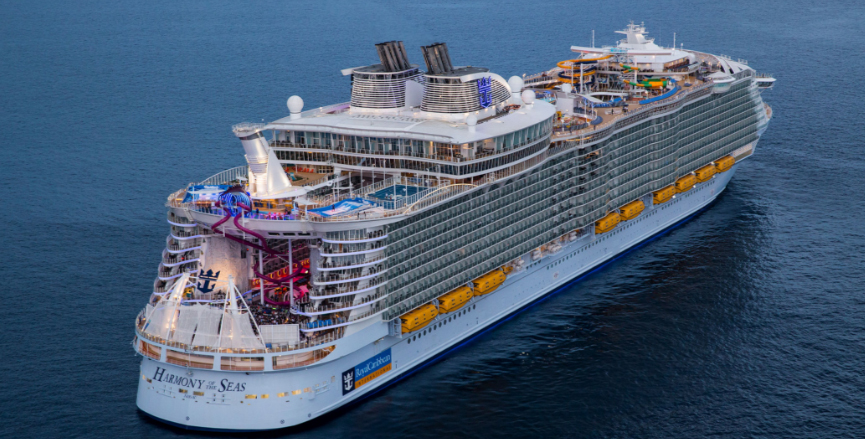 COURSE CREDITS & HOURS
14
AMA PRA Category 1 Credits™
14 ACPE Credits
7 (part II) MOC points in medical knowledge in the American Board of Internal Medicine's (ABIM) Maintenance of Certification (MOC) program
14.0 Contact Hours
10 Hours of Pharmacology for NPs
COURSE FEES
TARGET AUDIENCE
Physicians, Physician Assistants, Nurses, Nurse Practitioners, Pharmacists,
PROGRAM PURPOSE
These lectures are intended to provide clinicians with practical information they can use in their day to day care of patients. Each lecture provides an evidence-based approach to the common problems presented. The presentations attempt to give clinicians strategies they can employ to significantly impact their patients' lives. Ideally clinicians will come away from each lecture with techniques they can use with patients as soon as they return to their practices.
Topics:
Smoking cessation

Recognize the role of smoking in disease and the Health Consequences of smoking.
Utilize techniques and develop resources to enhance a patients' ability to stop smoking
Recognize the various benefits or advantages, indications and contraindications for use of the various available drugs and devices to assisting your patient in smoking cessation.

Obesity

State the epidemiology of obesity in America and the health risks associated with obesity.
Recommend and utilize Guidelines for the Management of Overweight and Obese Adults with options available, including diet, exercise, medications, and bariatric surgery.
Employ the Endocrinology Society Guidelines on Pharmacological Management of Obesity.

Depression and Anxiety Disorders

Explain the incidence and prevalence of anxiety and depression.
Evaluate patients with signs and symptoms of anxiety and depression so as to make an accurate diagnosis as per the APA and DSM-5 Criteria.
Prescribe appropriate medications and/or behavior modification to treat the various degrees of anxiety and depression as well as bipolar disorder from initiation to continuation and maintenance, when needed
Identify the suicidal patient and take appropriate actions for their safety as well as the public.

Routine Adult Care

Determine which screening tests are indicated for particular patients, according to USPSTF guidelines.
Employ Guideline recommendations presented for common disorders such as HBP, Lipids, STD's, Cancers-lung, Cx, Breast, etc; AAA, Hep B & C; T2DM, etc.
Advise patients regarding vitamins and supplements as per the USPSTF and Evidence.
Order appropriate immunizations for adult patients as per the ACIP and CDC Schedules.

Headache

Employ the diagnostic criteria for the common types of headaches seen in primary care as per the HA Classification Subcommittee of the International Headache Society and NHF.
Be aware of "red flag" symptoms indicating the possibility of a more serious reason for the headache.
Determine when diagnostic imaging is indicated in patients presenting with headache.
Select appropriate treatment modalities for patients presenting with headache.

Improving Compliance

Use techniques that can better detect non-compliance in their patients.
Apply techniques that can be used to increase compliance in their patients.

Thyroid disease

Formulate a plan for the evaluation of a patient with presumed thyroid disease.
Interpret common lab and imaging tests in the evaluation of a patient with thyroid disease.
Select appropriate treatment modalities, both medical and surgical, for patients with thyroid disease according to the American Thyroid Association Guidelines

Management of Congestive Heart Failure: Updated Guidelines for the Primary Care Provider.

Differentiate heart failure due to systolic and diastolic dysfunction.
Assess prognosis based upon NYHA class and Ejection Fraction.
Apply the evidence-based approach to current pharmacological and advanced device therapy treatment guidelines.

Anticoagulation for Atrial Fibrillation: Updated Guidelines for the Primary Care Provider

Understand the assessment of bleeding and thromboembolic risk for atrial fibrillation.
Assess patient candidacy for warfarin and novel oral anticoagulant therapies.

Assessment of acute chest pain: Updated Guidelines for the Primary Care Provider

Only 30% of patients with acute chest pain have a cardiac etiology; what are best-practice clinical and diagnostic modalities to be used in assessment.
Incorporation of cardiac imaging tests in the initial evaluation of chest pain.

Management of Symptomatic Stable CAD: Updated Guidelines for the Primary Care Provider.

Appreciate in which patients are percutaneous coronary intervention and surgical revascularization are useful.
Review novel medical therapies for stable CAD.

Management of Hyperlipidemia: Updated Guidelines for the Primary Care Provider.

Review the evidence to support the use of statins for primary and secondary prevention.
Review the evidence to support the elimination of non-statin therapy from lipid treatment guidelines.
Understand the role of PCSK9 inhibitor therapy and other emerging therapies in management of dyslipidemia.

Cardiac Risk Assessment: Risk calculators and incorporating cardiac imaging.

Appreciate the value and limitations of cardiovascular risk calculators.
Understand the utility and role of non-invasive arterial imaging modalities.

Statin Intolerance/Resistance: Is the problem the patient or the drug?

Understand the physiologic basis and incidence of statin intolerance.
. Review of treatment options for patients who are statin intolerant or resistant.
IMPORTANT INFORMATION
PLEASE NOTE: To attend the conference or participate in conference events, participants, their families, and guests must book their cruise within the CEI meeting group through Continuing Education, Inc. This ensures our company can provide conference services and
complimentary social amenities
to all meeting participants
and their guests
. Thank you for your cooperation.
Register your interest and receive a full quote at 800-422-0711 (US/Can) or direct/int'l tel: +1-727-526-1571 or
register online
.
Conference Sessions
generally take place on days at sea (as itinerary allows), giving you plenty of time to enjoy your meals, evenings and ports of call with your companion, family and friends.
BIAS FREE CME
- No Commercial Support was provided for this CME activity.