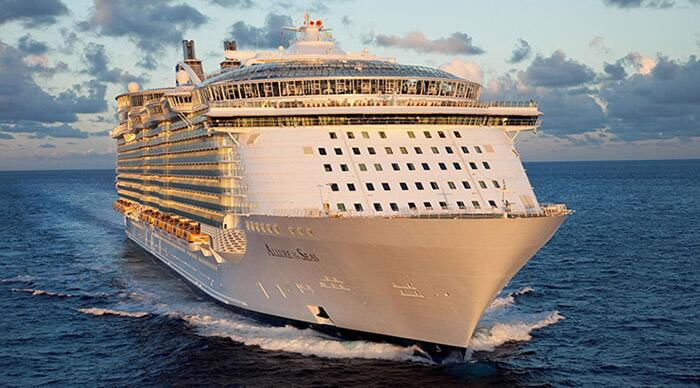 COURSE CREDITS & HOURS
12
AMA PRA Category 1 Credits™
12 ACPE Credits
12.0 Contact Hours
3 Hours of Pharmacology for NPs
COURSE FEES
TARGET AUDIENCE
Nurses, Nurse Practitioners
, Physicians, Physician Assistants, Nurses, Nurse Practitioners, Pharmacists,
Nurses, Nurse Practitioners
, Pharmacists,
PROGRAM PURPOSE
Mass casualty incidents are not rare misshapenness. Every medical care provider and any hospital need to be prepared for management of an MCI. The WSES course objectives are to outline needs for proper preparedness for MCI and to expose the participant to the requisites mandatory for best medical and administrative MCI management.
Geriatrics:
This is an opportunity for you to review and update your geriatric knowledge for practical application to your older patients. The following will be covered:
Update on delirium: prevention, diagnosis, and management
Wet and worried: how to help your patients with urinary incontinence
Photographic review of the geriatric physical examination: what is normal aging and what is pathologic
Practical applications of functional assessment for frail patients: how to maximize benefit from your health care team
Successful aging: how to stay sharp and fit as the birthdays fly by
Polypharmacy: more is not better
Preventative care for older patients: get your shots and don't fall
Topics:
Overview of Mass Casualty Incidents (MCI)

To determine the general factors relevant in a MCI, be familiar with the definition and goals of terrorism, the history of terrorist attacks, and the most common types of mass casualty disasters

Pre-Hospital MCI Management

Participants will be able to identify priorities (TRIAGE/SORT) of field and early hospital management, discuss the function and structure of pre-hospital triage and Incident Command.
The participants will be able to discuss their own management system and together we will determine strategies.

MCI Peacetime Preparation – Principles of Mass Casualty Management

All resources needed to prepare the participants' organization for a mass casualty incident.
We will analyze together the gaps in equipment, personnel, and surge capacity in order to return to hospitals to update.

The role of the medical director

To learn to act as a key person in MCI

Education and MCI preparedness

The aim of this lecture is to review the existing educational pathways for healthcare preparedness for an MCI.

Non-Conventional Disasters

Anticipated radiological, nuclear, chemical and biological scenarios will be described.
Best possible treatment plans will be explained.
This talk will familiarize the participant with the terms and concepts that are unique to the medical management of mass casualties, including triage, surge capacity, decontamination, and critical mortality.

Ethical Challenges, Dilemmas and PTSD

Assess methods for psycho-emotional support and care of disaster casualties, their families, and responders.
We will share with the participants our experiences and lessons learned as well as results from longitudinal research studies investigating medical teams in Israel.

Delirium (prevention, diagnosis, and management)

Apply the Confusion Assessment Method to diagnose delirium, Identify and treat underlying causes of delirium
Maximize use of non-pharmachologic approaches to delirium

Wet and Worried: How you can help Patients with Urinary Incontinence

Identify the types of urinary incontinence. Select practical appropriate treatment strategies for patients with urinary incontinence.

Geriatric Physical Assessment: What is Normal and What is Not

Recognize the challenges to a quality geriatric physical examination.
Distinguish between clinical signs of normal aging and pathological findings in physical examination through a photographic review.

Critical Geriatric Perspectives: Frailty,Debility, and the Importance of Functional Assessment

Define debility and frailty.
Identify the different functions included in Activities of Daily Living and Instrumental Activites of Daily Living.
How to utilize the health care team to assist your patients maximize functional status.

Successful Aging-How to Stay Sharp and Fit as the Birthdays fly by

Discover top tips for keeping a sharp mind and body for yourself and your aging patients.

Polypharmacy: More is not Better

Recognize polypharmacy and prioritize treatment medications
Select practical regimens for improved medication compliance.
Employ geriatric prescribing prinicples such as "start low and go slow" to lessen adverse outcomes.

Preventative Care for Older Patients: Get your shots and don't fall!

Implement current adult immunization schedule specifically influenza, pneumonia and shingles vaccines for older patients
Analyze the root cause of falls and implement appropriate preventative strategies.
IMPORTANT INFORMATION
PLEASE NOTE: To attend the conference or participate in conference events, participants, their families, and guests must book their cruise within the CEI meeting group through Continuing Education, Inc. This ensures our company can provide conference services and
complimentary social amenities
to all meeting participants
and their guests
. Thank you for your cooperation.
Register your interest and receive a full quote at 800-422-0711 (US/Can) or direct/int'l tel: +1-727-526-1571 or
register online
.
Conference Sessions
generally take place on days at sea (as itinerary allows), giving you plenty of time to enjoy your meals, evenings and ports of call with your companion, family and friends.
BIAS FREE CME
- No Commercial Support was provided for this CME activity.