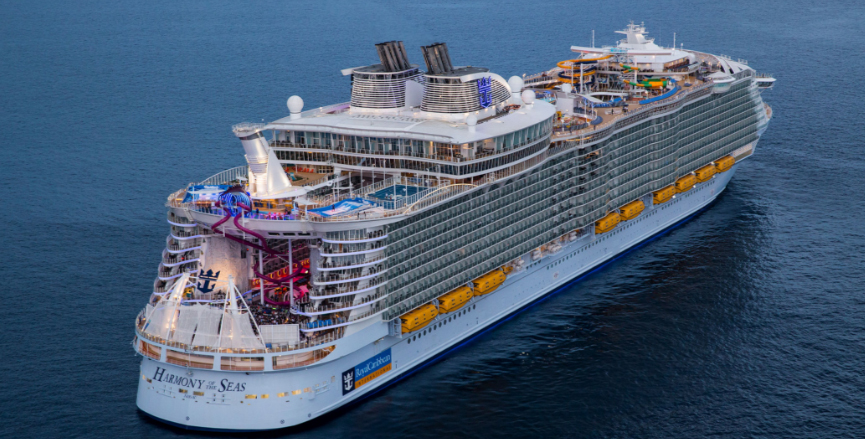 COURSE CREDITS & HOURS
14
AMA PRA Category 1 Credits™
14 ACPE Credits
14.0 Contact Hours
COURSE FEES
TARGET AUDIENCE
Physicians, Physician Assistants, Nurses, Nurse Practitioners, Pharmacists,
PROGRAM PURPOSE
Physicians everywhere face growing pressures from the ever-increasing complexity of clinical medicine. In addition, we are being held accountable for the efficiency and effectiveness of our respective health services systems and for the measured satisfaction of our patients. These system demands can sum to staggering personal and professional pressures.
With the power and influence that we physicians have in our respective spheres comes the great responsibility to meet the challenges at hand. It goes without saying that we accept the challenge of maintaining our clinical knowledge, skill, and ability. But to tackle the aggregate of these formidable challenges, we each have to learn to operate within the context of high-functioning teams and we require effective leadership skills to harness and steer these forces of change in the right directions.
This lecture series will summarize some of the key forces that are driving the changes that we are all experiencing. We'll discover ways to improve our own practices so as to achieve better outcomes. We'll also discern and analyze the underpinnings high-functioning teams and effective physician leadership.
Along more traditional, clinical learning pathways, we will discover that there is a wealth of evidence that reveals the burden of diagnostic error. We'll ascertain and learn to apply techniques suggested by experts in the field that can help us to improve our diagnostic acumen. There is good evidence that we are missing opportunities to identify the deteriorating condition of hospitalized patients in a timely manner. We'll examine and integrate ways to better frame and manage such patients so as to achieve better outcomes. We will explore a common Internal Medicine and Critical Care diagnosis, venous thromboembolism, and we shall clarify which of these patients can be safely managed on the general ward and which are better suited to Critical Care admission and advanced management. And we will learn to apply cutting-edge interventions to manage post cardiac arrest patients so as to improve their neurological and overall outcomes. Finally, we'll assess the current state of Physician Assisted Death in Ontario, Canada, a service offering desired by a surprising number of patients that may actually improve outcomes and system performance as well as patient and family satisfaction while challenging the core ethics and beliefs of many physicians and other care-providers.
Topics:
Forces of Change: The Physician's Place in the Evolution of Modern Healthcare

Identify salient forces that are driving rapid and uncomfortable health system evolution.
Leverage new insights into a more rewarding practice, renewing connections with core motivators, and contributing to system improvement.

Physician Leadership: The Mirror and the Lamp. What is Takes to be an Effective Leader in Today's Health Services Environment

Recognize and apply suitable leadership insights and skills.

Venous thromboembolic disease and Massive PE

Apply the current evidence base to diagnosing VTED and discerning between and appropriately managing sub-massive and massive PE

Diagnostic Error and Cognitive Bias

Cite and discern, in oneself and in others, the cognitive biases and heuristics that lead to diagnostic errors.

Mayday! Mayday! Identifying and Managing the Crashing Inpatient

Review the data on the merits of Rapid Response Systems.
Identify and cite diagnostic categories of deteriorating patients.
Apply the available evidence to recognize and improve such patients' outcomes and avoid using common techniques that can actually make things worse!

Post Cardiac Arrest Management: Update on Targeted Temperature Management

Explain why the main focus in the post cardiac arrest scenario must be on optimizing brain function and advocate for and institute temperature control in this circumstance to achieve that goal.

MAiD in Ontario: Medical Assistance in Dying, The Ontario Experience

Cite the Canadian and Ontario legislative and clinical history leading up to the legalization of MAiD, relate our experience in advocating for and providing MAiD and evaluate the process whereby this service is provided.

Well Women Examinations: What is Needed and What is Not?

Modify current practices to align with evidence-based screening guidelines for women's health examination
Integrate newest ASCCP guidelines into cervical cancer screening

Abnormal Uterine Bleeding

Demonstrate familiarity with FIGO classification of AUB
Determine appropriate laboratory/imaging testing needed for diagnostics
Manage AUB with appropriate treatment (med/surgical)

Amenorrhea

Recognize common causes of primary / secondary amenorrhea
Interpret lab results and determine the etiology
Utilize appropriate treatment regimens for diagnosis

Imaging in Pregnancy

Differentiate between ionizing radiation and non-ionizing imaging modalities
Relate absolute risks of imaging to pregnant patients
Choose appropriate studies based on clinical scenario

Hereditary Cancer Screening

Review genetic cancer syndromes and how they affect women's health
Demonstrate ability to counsel at risk women on screening and management options

Contraceptive Options: Pregnancy Prevention and Other Medical Uses

Understand differences in contraceptive options with regard to mechanism of action, efficacy, side effect profiles, and utilization for medical uses
Utilize MEC guidelines when choosing a contraceptive

Sexually Transmitted Infections: Screening and Treatment Guidelines

Review common STD symptoms and long-term clinical implications
Utilize current CDC guidelines for treatment of STDs
IMPORTANT INFORMATION
IMPORTANT NOTE: All conferees, their families, and guests must book their cruise within the CEI meeting group through Continuing Education, Inc./University at Sea® at
800-422-0711
or by
registering online
. This ensures our company can provide conference services and
complimentary social amenities
to all meeting participants
and their guests
. Thank you for your cooperation.
Conference Sessions
generally take place on days at sea (as itinerary allows), giving you plenty of time to enjoy your meals, evenings and ports of call with your companion, family and friends.
BIAS FREE CME
- No Commercial Support was provided for this CME activity.