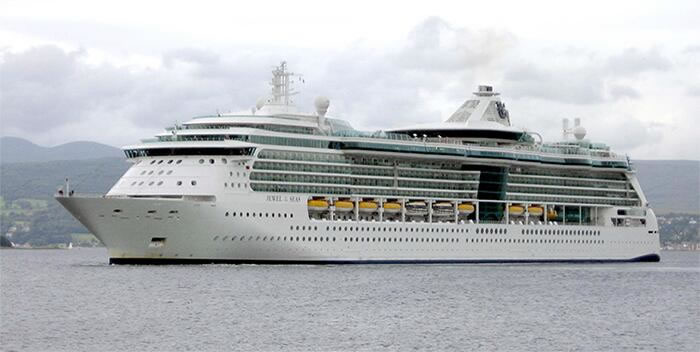 COURSE CREDITS & HOURS
16
AMA PRA Category 1 Credits™
16 ACPE Credits
16 CE Credits for Psychologists
16 ASWB ACE Credits
16 (part II) MOC points in medical knowledge in the American Board of Internal Medicine's (ABIM) Maintenance of Certification (MOC) program
1.5 Hours of Pharmacology for Nurse Practitioners
16.0 Contact Hours
COURSE FEES
$995 for Physicians, Attorneys, Psychologists, Pharmacists, & Dentists
$795 for Physician Assistants & Nurse Practitioners
$595 for Nurses, Students & Others
TARGET AUDIENCE
Physicians, Physician Assistants, Nurses, Nurse Practitioners, Pharmacists, Psychologists, Social Workers,
PROGRAM PURPOSE
The goal of these presentations is to discuss several new guidelines in reference to common primary care topics. Review of these guidelines along with clinical application may lead to evidence - based, and more cost- effective evaluation and management using a team-based approach
Smoking Cessation

Recognize the role of smoking in disease etiology
Utilize techniques to enhance the patient's ability to stop smoking

Anemia

Develop a diagnostic strategy to ascertain the etiology of anemia

Utilize the guidelines for diagnosing anemia in children and adults in terms of available testing
Develop a clinical approach to treating various anemias to include iron deficiency and "anemia of chronic disease", due to infections, inflammatory diseases, chronic kidney disease (CKD), malignancies, cytokines, interferons, tumor necrosis factor (TNF), et cetera
Describe the role of consultants in the evaluation and management of anemia
Routine Adult Care

Determine which screening tests are indicated for particular patients, according to USPSTF guidelines
Order appropriate immunizations for adult patients

Recognition and Treatment of Depression

Understand the incidence and prevalence of anxiety and depression
Evaluate patients with signs and symptoms of anxiety and depression in order to make an accurate diagnosis
Prescribe appropriate medications to treat these disorders

Obesity

State the epidemiology of obesity in America and the health risks associated with obesity

Assess patients who are obese and determine if they need treatment
Recommend and utilize the ACC/AHA/TOS Guidelines for the Management of Overweight and Obese Adults, including diet, exercise, medications, and bariatric surgery
Employ the Endocrinology Society Guidelines on Pharmacological Management of Obesity
Thyroid disease

Formulate a plan for the evaluation of a patient with presumed thyroid disease
Interpret common lab and imaging tests in the evaluation of a patient with thyroid disease
Select appropriate treatment modalities, both medical and surgical, for patients with thyroid disease, according to the American Thyroid Association Guidelines

The identification and Treatment of Traumatized Patients

Describe the characteristics associated with traumatic events
Interpret the "red flags" or symptomatic manifestations of trauma in patients
Demonstrate how to obtain a trauma history from a patient during the H and P
Identify and propose interventions designed to treat symptoms of trauma and increase comfort during physical exam

Eating Disorders

Identify the behavioral and psychosocial triggers that promote eating disordered behaviors
Distinguish between the symptoms of anorexia, bulimia, bingeing, orthorexia, and diabulimia
Recognize the clinical "red flags" that indicate eating disordered behavior
Apply appropriate interventions designed to treat eating disordered behaviors

Hypertension

Apply new HTN guidelines
Describe rationale for those guidelines

Managing Mildly Abnormal Liver Functions

Apply established guidelines in the evaluation of abnormal LFTs
Describe the rationale behind the guidelines

Common Skin Rashes and Skin lesions

Identify and recognize common rashes and lesions in the primary care setting

Introduction to CAM/Integrative Medicine including Herbals and Supplements

Cite the frequency of use of various modalities among patients and health care professionals
Give examples of the more common CAM therapies
Examine the evidence base for and/or against common CAM therapies

Evaluating Dyspepsia

Apply established guidelines in the evaluation of Dyspepsia
Describe the rationale behind the guidelines

Low Back Pain

Apply ACP/APS guidelines to the evaluation and treatment of low back pain
Apply the concept of "red flags" to the evaluation of LBP

Dyslipidemia

Apply new dyslipidemia guidelines, 2. Describe Rational behind those guidelines

Atrial Fibrillation

Describe incidence of AFib one of the most common cardiac arrhythmias
Apply evidenced based approach to defining risk vs benefit for anticoagulation in AFib
IMPORTANT INFORMATION
PLEASE NOTE: To attend the conference or participate in conference events, participants, their families, and guests must book their cruise within the CEI meeting group through Continuing Education, Inc. This ensures our company can provide conference services and
complimentary social amenities
to all meeting participants
and their guests
. Thank you for your cooperation.
Register your interest and receive a full quote at 800-422-0711 (US/Can) or direct/int'l tel: +1-727-526-1571 or
register online
.
Conference Sessions
generally take place on days at sea (as itinerary allows), giving you plenty of time to enjoy your meals, evenings and ports of call with your companion, family and friends.
BIAS FREE CME
- No Commercial Support was provided for this CME activity.