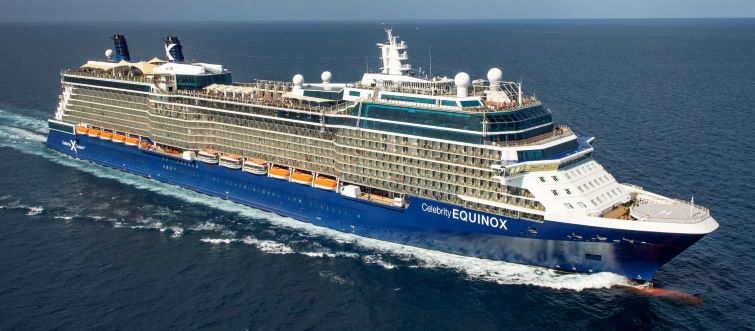 COURSE CREDITS & HOURS
16 CE Hours
COURSE FEES
Attending course and receiving credits= $319 if booked by 11/23/19 & $399 if booked after 11/23/19
Attending course and not receiving credits = $219 if booked by 11/23/19 & $299 if booked after 11/23/19
Any guest/family member above 18 not attending course = $99
PROGRAM PURPOSE
Nourish Your Life & Nourish Your Soul
High stress and the demands of clinical practice leave many doctors/practitioners "Burned Out & Depleted." During our "Healing The Healers" Seminar at Sea, attendees & their guests will learn how to heal their bodies from inside out.


Seminar Spotlights
Presenters: 16 Hours

Dr. Janelle Whitehead: "Healing the Healers" Healing Chronic and Acute ailments with a Holistic & Therapeutic Approach including Body, Mind, and Spirit. Vitalistic Applications for Clinicians across all disciplines. Hands on training for the Nutrition Exam & Neurological Vital Signs. Case Studies: Anxiety, Stress, PTSD, & Connecting the Immune System with GI disorders.

Dr. Mark Shannan: &quot'Laughter, Love and Healing" Creating Optimal Health. Connecting the Pillars of Health both inside and outside your clinical practice. Healing the Healer, thus expanding abilities to assist practice members in healing themselves. Laugh your way through learning and teaching. Doctor means Teacher, but FIRST, you must MASTER in the midst of "LIFE".

Dr. Nicole Hewitt: "It's a Jungle out There!" Practical Applications of Plant Medicine in a Modern World. Research from the Amazon Jungle, Across International Borders and Beyond. Ayurvedic Approach to Everyday Cases. A Chiropractic Internist's view of Labs, Testing, and Clinical markers for the toughest cases.

Christa Maples, CN: Building, Boosting, & Creating Your Tribe. Clinical Application of Healing Foods, Detoxification (of bad habits & bad physiology), & Physical Strength. Mindset, Motivation, & Purpose are the tools to build your body & your TRIBE! Risk, ethics, rewards, and everything in between.

Spotlight Speakers Panel: Case Studies (Please bring examples)

Optional Break Out Sessions:

Dr. Andrew Shepherd: "Riches in Niches" In today's tumultuous and constantly changing insurance environment we have seen reimbursement levels continue to decline. We will discuss the importance of staying ahead of the current market conditions and your competitors. This session provides an introduction into functional medicine topics that are not only the most beneficial to your clients, but some of the most effective and efficient services to implement into practice, no matter what your current model.

Lisa Hummel: "The Practical Physics of Music in a Therapeutic Setting" This session presents research and clinical application of Sound Therapy for healing the body by using music performance and hertz frequencies. Learn how Healing comes from the HEART via the nervous system energetic pathways.

Christa Maples: "Weight-loss and the Ketogenic Lifestyle" The Modern Myths and Truths based on Clinical Research. Shed weight, inflammation and inches with real foods for real life.

Jodi Osanna and Esther Headley: "Raising Your Healing Vibration With Essential Oils" Come explore Nature's Medicine and how Essential Oils speed healing in your everyday life with simple tips and tools. You'll experience how essential oils can raise your energy, enhance your personal wellness, and reap the benefits of these powerful oils.
IMPORTANT INFORMATION
PLEASE NOTE: To attend the conference or participate in conference events, participants, their families, and guests must book their cruise within the CEI meeting group through Continuing Education, Inc. This ensures our company can provide conference services and
complimentary social amenities
to all meeting participants
and their guests
. Thank you for your cooperation.
Register your interest and receive a full quote at 800-422-0711 (US/Can) or direct/int'l tel: +1-727-526-1571 or
register online
.
Conference Sessions
generally take place on days at sea (as itinerary allows), giving you plenty of time to enjoy your meals, evenings and ports of call with your companion, family and friends.
BIAS FREE CME
- No Commercial Support was provided for this CME activity.