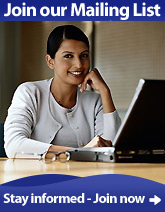 OUR OFFICE HOURS
Mon - Fri 8:30am - 6:00pm EST
Sat 9:00am - 5:00pm EST
Sun 1:00pm - 5:00pm EST
Continuing Education, Inc.
University at Sea
®
5700 4th St. N.
St Petersburg, Florida 33703


Stress Free - Our Cruise Conferences provide a unique, relaxing learning environment.
Family Friendly - Our cruises are fun for the entire family. You will never run out of things to do!
The Future of Dentistry in 2013 and Beyond: "Physicians of the Masticatory System & Oral Health"
7-Night Alaskan Cruise Conference
Round-trip from Seattle, Washington
July 28 - August 4, 2013

BIAS FREE - No Commercial Support was provided for this Dental CE activity.

14 AGD Credits

Course Fees:
Dentists - $850
Other Professionals - $450

Cancellation Policy for Course:
30-days-None; 7-29 days-50%; 7 days or less-100%

IMPORTANT NOTE: All conferees, their families, and guests must book their cruise within the CEI meeting group through Continuing Education, Inc./University at Sea® at
800-422-0711
or by
registering online
. This ensures our company can provide conference services and
complimentary social amenities
to all meeting participants
and their guests
. Thank you for your cooperation.
Target Audience
Dentists, Auxiliary Staff
Program Purpose / Objectives
The future of Dentistry is brighter than ever for the dentist who is well prepared. In an era of exploding medical knowledge, Dentists have a unique opportunity to be major providers of critical health care services.
Millions of patients are experiencing signs and symptoms of Masticatory System related problems that are most effectively diagnosed and managed by well prepared Dentists. Poor bite relationships are the number one source of Masticatory System imbalance and dysfunction. Only Dentists can definitively treat malocclusions... and only well prepared Dentists can treat malocclusions predictably. Clenching, bruxing, and many headaches are destructive muscle habits that are very manageable, by a well prepared Dentist. Temporomandibular Joint derangements are serious medically compromising conditions, rarely diagnosed in most medical offices, but very effectively managed, by the well prepared Dentist. Airway problems, including snoring and sleep apnea, are significant social and medical conditions. Only about 20% of people with known sleep problems are being effectively treated in medical offices, due to CPAP intolerance. Well prepared Dentists can offer predictable solutions for patients with snoring, or mild to moderate apnea. There are local medical conditions in the head region that can be recognized by the well prepared Dentist. The Oral-Systemic Connection, both related to the oral bacteria/cardio-vascular disease link, as well as nutritional and whole health counseling, are wonderful areas of service for the well prepared Dentist.
The concerns described above often represent pre-restorative considerations for the Dentist committed to Complete Dentistry- health, stability, comfort, and esthetics.
There is great opportunity for Dentists to expand their services(and lines of business), by accepting the challenge to learn the available knowledge and skills, to become the true Physicians of the Masticatory System. To be well prepared requires development of several areas of increasing expertise:
Understanding, Evaluating, and Managing Occlusal-Muscle Disorders
Understanding, Evaluating, and Managing Parafunctional Disorders
Understanding, Evaluating, and Managing Joint Disorders
Understanding, Evaluating, and Managing Airway Disorders
Understanding and Evaluating Masticatory System Related Medical Problems

The Oral-Systemic Connection of Cardio-vascular Disease, Headaches,
Oral DNA testing/ management, Caries control, Nutrition-Wellness
This presentation will introduce the attendees to each of these areas of study. Following the presentation, each attendee should be able to immediately add new services for the patients they serve. Recommendations and opportunities for further training in specific areas will be included in the discussion
Course Objectives
Each participant will be able to take away from the course:
A decision tree for diagnosing and treating specific Temporomandibular Disorders
A protocol for occlusal splint therapy
A screening process for airway problems
A protocol for the proper treatment of Obstructive Sleep Apnea (including referrals for Sleep Studies, Appliance options, systems for integrating Sleep Dentistry into the general practice)
Specific relationships between oral health and systemic health
Nutritional principles that can be integrated into a whole health dental practice
Each participant will receive a thumbdrive containing an extensive list of research articles of many of the discussed topics during the Seminar.
The Dawson Academy is designated as a nationally approved sponsor for the Academy of General Dentistry. The formal continuing education programs of this sponsor are accepted by the AGD for Fellowship, Mastership, and membership maintenance credit.
Conference Sessions generally take place on days at sea (as itinerary allows), giving you plenty of time to enjoy your meals, evenings and ports of call with your companion, family and friends.
Questions? Call us at 800-422-0711.
We can assist you with all your travel arrangements. We'd be happy to help you plan your flights, hotels or tours before and/or after your cruise conference.

Faculty
DeWitt C. Wilkerson, D.M.D.
DeWitt C. Wilkerson D.M.D. has worked in Dr. Peter Dawson?s private practice group since 1982. He serves as the Director of Dental Medicine for the Dawson Academy for Advanced Dental Study, having presented over 750 days of educational instruction worldwide.
His practice focus is on problem solving, serving as a source of referrals by Dentists and Physicians from around the United States and beyond. In his 30 year career, Dr. Wilkerson has daily treated patients with TMJoint derangements, severe occlusal problems, bruxing and clenching- often with accompanying chronic headaches, local and systemic medical problems, restorative, and esthetic concerns.
In his training, research, and teaching, he has worked closely with Dr. Parker Mahan, Dr. Henry Gremillion, Dr. Mark Piper, the L.D. Pankey Institute faculty, and the Dawson Academy faculty. More recently, he has worked with a pioneering Sleep Physician researcher, and other Physician Specialists, to address current medically related topics. In 2011, Dr. Wilkerson served as the President of the American Equilibration Society, the largest society in the world for the study of TMJ disorders and dental occlusion. He is an Advisory Board member for the American Academy for Oral Sytemic health.
Dr. Wilkerson is one of very few Dentists who treats complex Masticatory System problems from start to finish; from evaluation, diagnosis and treatment of internal joint derangements, to full mouth esthetic rehabilitations. He brings a wealth of knowledge and experience to share with his audience, always receiving great reviews for his ability to simplify complex subjects, and his relaxed, approachable style of teaching.
Questions? Call us at 800-422-0711.
We can assist you with all your travel arrangements. We'd be happy to help you plan your flights, hotels or tours before and/or after your cruise conference.

Cruise Itinerary
DATE

PORT OF CALL

ARRIVE

DEPART

Sun Jul 28

Seattle, Washington

-

4:00pm

Mon Jul 29

At Sea Cruising
Lectures 9:00am - 12noon; 1:00pm - 5:00pm

-

-

Tue Jul 30

Tracey Arm, Alaska
Lectures 8:00am-11:00am

12:00pm

6:00pm

Wed Jul 31

Juneau, Alaska

7:00am

6:00pm

Thu Aug 1

Sitka, Alaska (tender required)

8:00am

4:00pm

Fri Aug 2

Ketchikan, Alaska

7:00am

1:00pm

Sat Aug 3

Victoria, British Columbia, Canada
Lectures 8:00am-12noon

6:00pm

11:59pm

Sun Aug 4

Seattle, Washington

7:00am

-