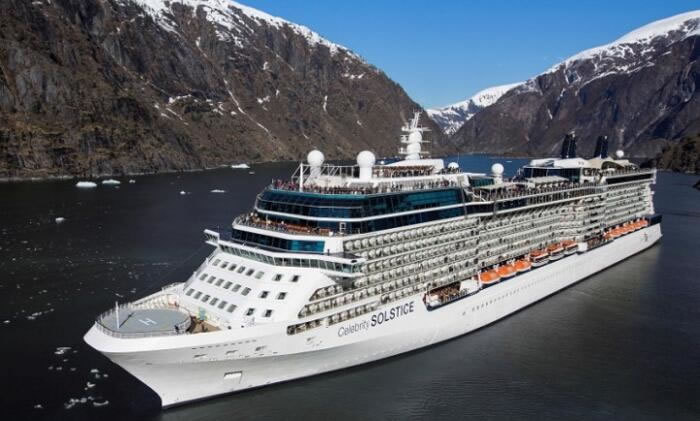 COURSE CREDITS & HOURS
14
AMA PRA Category 1 Credits™
14 ACPE Credits
14 (part II) MOC points in medical knowledge in the American Board of Internal Medicine's (ABIM) Maintenance of Certification (MOC) program
14.0 Contact Hours
5½ Hours of Pharmacology for NPs
COURSE FEES
TARGET AUDIENCE
Physicians, Physician Assistants, Nurses, Nurse Practitioners, Pharmacists,
PROGRAM PURPOSE
Topics:
Management of Congestive Heart Failure: Updated Guidelines for the Primary Care and Acute Care Provider

Differentiate heart failure due to systolic and diastolic dysfunction.
Assess prognosis based upon NYHA class and Ejection Fraction.
Apply the evidence-based approach to current pharmacological and advanced device therapy treatment guidelines.

Anticoagulation for Atrial Fibrillation: Updated Guidelines for the Primary Care and Acute Care Provider

Understand the assessment of bleeding and thromboembolic risk for atrial fibrillation.
Assess patient candidacy for warfarin and novel oral anticoagulant therapies.

Assessment of acute chest pain: Updated Guidelines for the Primary Care and Acute Care Provider

Only 30% of patients with acute chest pain have a cardiac etiology
What are best-practice clinical and diagnostic modalities to be used in assessment
Incorporation of cardiac imaging tests in the ED evaluation of chest pain.

Acute Coronary Syndromes: Updated Guidelines for the Primary Care and Acute Care Provider

Acute coronary syndromes are a medical emergency; the acute care practitioner must be capable of recognizing, diagnosing, beginning initial therapy, and initiate the multidisciplinary team approach to this life-threating emergency.
The use of cardiac biomarkers in acute diagnosis.
The early initiation of medical therapy, and when to initiate interventional therapy.

Management of Symptomatic Stable CAD: Updated Guidelines for the Primary Care and Acute Care Provider.

Appreciate in which patients are percutaneous coronary intervention and surgical revascularization are useful.
Review novel medical therapies for stable CAD.

Endocarditis: Who are you going to call-Cardiology, Infectious Disease or Cardiac Surgery?

Review of clinical criteria for diagnosis of endocarditis.
Appreciate the indications for surgical and medical therapy for endocarditis.

Management of Hyperlipidemia: Updated Guidelines for the Primary Care and Acute Care Provider

Review the evidence to support the use of statins for primary and secondary prevention.
Review the evidence to support the elimination of non-statin therapy from lipid treatment guidelines.
Understand the role of PCSK9 inhibitor therapy and other emerging therapies in management of dyslipidemia.

Lipid Therapy for Overdose

Predict the characteristics of drug overdoses responsive to lipid therapy
Direct administering lipid therapy for drug overdose
Explain the "lipid sink" therory for the believed method of action of lipid therapy treatment of certain life-threatening drug overdoses without an antidote.
Design an order set to treat potentially life-threatening overdoses with intravenous lipid emulsion

Diversity & Inclusion in Quality Patient Care

Explain health care disparities and how diversity & Inclusion diminish health care disparities difficulty managing patients of other cultures due to social barriers

Disparities Interpreter Services

Explain the potential of medical errors created by use of non-professional interpreters. Inability to efficiently use professional translator service

Sepsis Update: 2019

Create a personal plan to comply with 2019 sepsis bundle 1 guideline difficulty reaching compliance with sepsis quality measures

Stroke Outliers:

Explain the epidemiology of wake-up stroke
Recognize syndromes that mimic stroke and avoid lytic therapy
Predict risk of stroke after TIA avoiding misdiagnosis of stroke

Airway Management: Avoiding Intubation in Respiratory distress

Recognize the advantage in avoiding intubation
Explain how Hi flow Oxygen can help avoid intubation
Explain how NIPPV can help avoid intubation
Recognize the contraindications for NIPPV unfamiliar with new oxygen delivery and airway devices in ED.

Case Conference Non-Invasive Ventilation NIV

Direct the care of respiratory distress patient to avoid intubation
Inability to use new oxygen delivery and airway devices in ED.
Create an algorithm for use of adjuncts to oxygenation and ventilation to avoid intubation
IMPORTANT INFORMATION
PLEASE NOTE: To attend the conference or participate in conference events, participants, their families, and guests must book their cruise within the CEI meeting group through Continuing Education, Inc. This ensures our company can provide conference services and
complimentary social amenities
to all meeting participants
and their guests
. Thank you for your cooperation.
Register your interest and receive a full quote at 800-422-0711 (US/Can) or direct/int'l tel: +1-727-526-1571 or
register online
.
Conference Sessions
generally take place on days at sea (as itinerary allows), giving you plenty of time to enjoy your meals, evenings and ports of call with your companion, family and friends.
BIAS FREE CME
- No Commercial Support was provided for this CME activity.