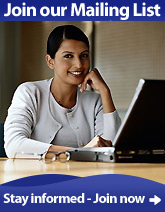 OUR OFFICE HOURS
Mon - Fri 8:30am - 6:00pm EST
Sat 9:00am - 5:00pm EST
Sun 1:00pm - 5:00pm EST
Continuing Education, Inc.
University at Sea
®
5700 4th St. N.
St Petersburg, Florida 33703

Stress Free - Our Cruise Conferences provide a unique, relaxing learning environment.
Family Friendly - Our cruises are fun for the entire family. You will never run out of things to do!
Gastroenterology
7-Night Mediterranean Cruise Conference
Round-trip Barcelona, Spain
September 8 - 15, 2019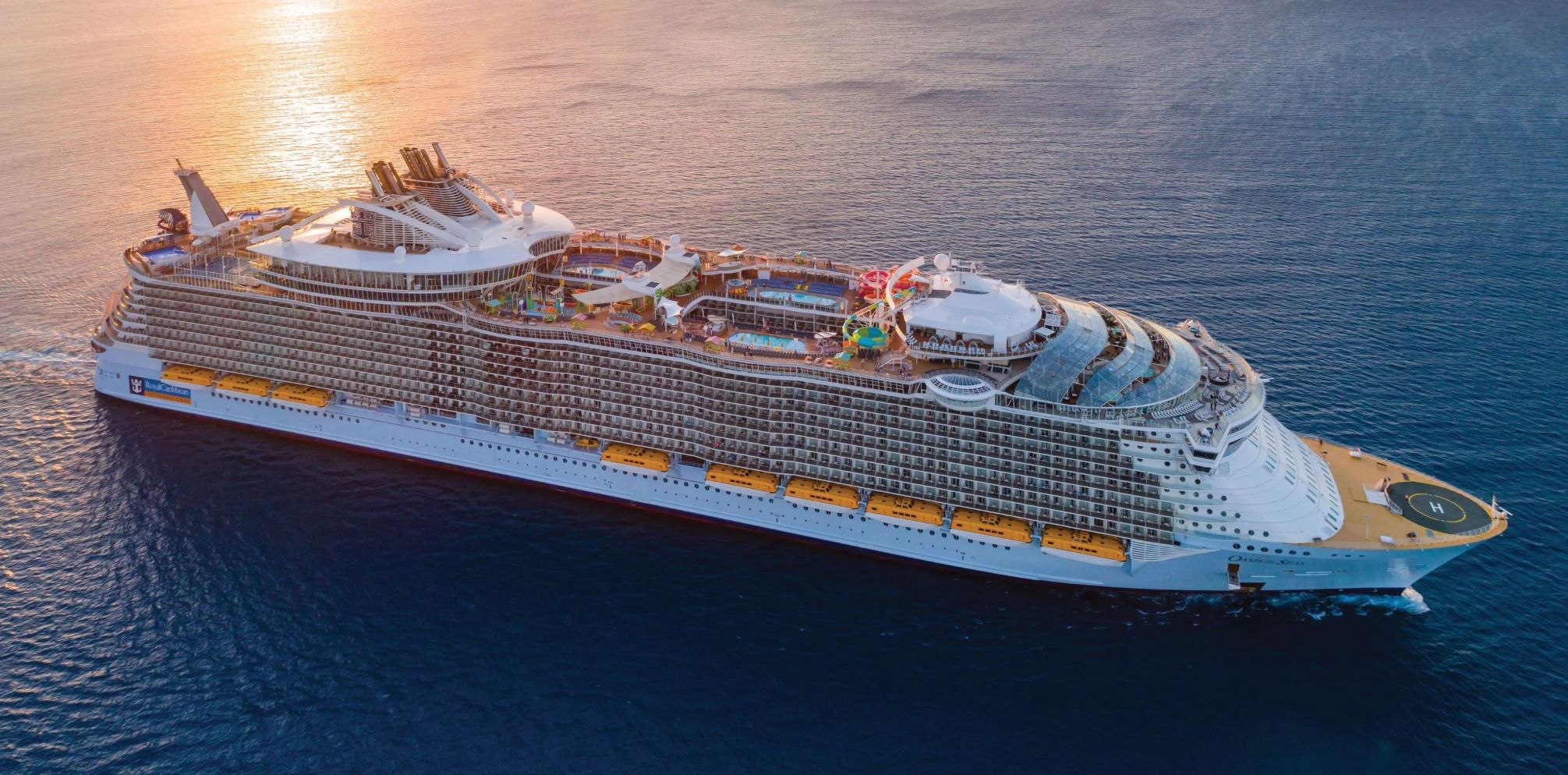 14 AMA PRA Category 1 Credit(s)™14 Contact Hours
Course Fees:
$895 for Physicians, Attorneys, Psychologists & Doctors of Pharmacy
$695 for Physician Assistants, Nurse Practitioners
$495 Nurses, Residents, Students & Others
BIAS FREE CME - No Commercial Support was provided for this CME activity.
IMPORTANT NOTE: All conferees, their families, and guests must book their cruise within the CEI meeting group through Continuing Education, Inc./University at Sea® at
800-422-0711
or by
registering online
. This ensures our company can provide conference services and
complimentary social amenities
to all meeting participants
and their guests
. Thank you for your cooperation.
Target Audience
Physicians, Nurses, Nurse Practitioners, Physician Assistants
Program Purpose / Objectives
The purpose of this activity is to give participants an update in the diagnostic and therapeutic developments in the field of Gastroenterology and Hepatology
At the completion of this activity, participants should be able to:
Evaluation of Abnormal Liver Tests
Differentiate between tests of liver function and liver injury
Use a diagnostic algorithm in the work-up of abnormal liver tests
Hepatitis C management
Understand screening guidelines for HCV
Understand the natural history of disease progression
Use treatment guidelines for chronic hepatitis C patients
Screening and Evaluation of Hepatitis B
Understand risk factors associated with HBV infection in clinical practice
Describe HBV serology for diagnosis and management
Recognize at risk populations for vaccination
Treatment of Chronic Hepatitis B
Apply practice guidelines for management and treatment of hepatitis B infection
Diagnosis and management of Non-alcoholic fatty liver disease
Understand the natural history of NAFLD
Use basic diagnostic approaches for identify patients at risk with risk for advanced disease
Employ current approaches to management of NAFLDs
Management Considerations in End-Stage Liver Disease
Recognize common complications associated with cirrhosis
Understand management options in patients with end-stage liver disease
Use effective screening and surveillance methods to detect complications of cirrhosis
Drug-Induced Liver Injury (DILI)
Recognize different types of liver injury
Describe common drugs and herbals implicated in liver injury
Understand management approaches to patients with drug-induced liver injury
Screening for Colon and rectal cancer
Improve the outcome and cost effectiveness of screening for Colon Cancer with new guidelines and new screening tests
Irritable Bowel Syndrome (IBS)
To improve cost effectiveness of management of IBS
To Explain current management of IBS, Constipation and Chronic abdominal pain and how they differ. and the place of new medications
Inflammatory Bowel Disease
To share on going changes in treatment of Crohn's disease and Ulcerative colitis.
Inflammatory Esophageal Diseases
The understanding of new etiologies of Chest pain, heartburn and dysphagia
The place of the relationship of Barrett's Esophagus to Chronic reflux Esophageal cancer in perspective
Peptic Ulcer disease
To explain new recommendations in the prevention and treatment of Peptic Ulcer disease and its complications
Common Medical Problems in patients with Chronic Gastrointestinal diseases
To enhance the ability of the primary care doctor to provide appropriate preventive care in patients with chronic Gastrointestinal disease
Chronic and recurring diarrhea
Illustrate the place of the primary care physicians in the diagnosis and management of chronic diarrhea
Conference Sessions generally take place on days at sea (as itinerary allows), giving you plenty of time to enjoy your meals, evenings and ports of call with your companion, family and friends.
Questions? Call us at 800-422-0711.
We can assist you with all your travel arrangements. We'd be happy to help you plan your flights, hotels or tours before and/or after your cruise conference.

Faculty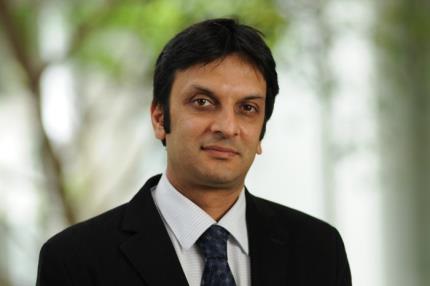 Keyur Patel, MD, FRACP
Associate Professor of Medicine
University of Toronto, Division of Gastroenterology
UHN Toronto, ON, Canada
Dr. Patel received his Bachelor of Medicine degree from the University of Southampton, United Kingdom and completed his clinical fellowship in Internal Medicine, Gastroenterology and Hepatology at Perth Teaching Hospitals, Western Australia. He completed a 3-year post-doctoral research fellowship in Clinical and Translational Research in viral hepatitis at Scripps Clinic and Research Foundation, San Diego, CA and Duke Clinical Research Institute, Durham NC.
He was on faculty at Duke University 2004-2015, and an Associate Professor of Medicine (with Tenure) since 2013.
He is now at the Toronto Center for Liver Disease and University of Toronto Health Network. He has served as Principal Investigator on numerous clinical trials in NAFLD, hepatitis B and C infection.
His research Interests include clinical and translational research relating to host metabolic risk factors and mechanisms of fibrosis in viral hepatitis, along with the development of noninvasive markers of fibrosis, and the incorporation of functional genomic tools in the development of biomarkers of disease progression.
Martin H. Poleski, MD,CM, FACP, AGAF
Professor of Medicine, Duke University; Director of Endoscopy and Chief of Gastroenterology, Duke Regional Hospital, Durham, North Carolina
Dr. Poleski is currently Professor of Medicine at Duke University in the Department of Medicine, Division of Gastroenterology, Duke University. He was Chief of Gastroenterology at Duke Regional Hospital (DRH) and Director of the Endoscopy from 2008 to 2016.
Dr. Poleski created the modern DRH Gastroenterology Department, starting with one Gastroenterologist in 2008, and now includes 8 Gastroenterologist. He is currently a full time Professor of Medicine at Duke University with a full time practice at Duke University clinics and endoscopy centers.
Dr. Poleski graduated McGill University, Montreal, in 1973 with an MD. He did his Internal medicine training at The University of Toronto and McGill University. In academic year 1975-76 he was Chief Medical Resident at The Jewish General Hospital of McGill University. He did a fellowship in Gastroenterology at Memorial Sloan Kettering , part of the Cornell Hospitals in New York City.
After completing his fellowship he returned to the Jewish General hospital as a consultant in Gastroenterology, developed the first Inflammatory Bowel Disease center at that hospital and at McGill University. He eventually rose in the ranks to become an Assistant Professor of Medicine at McGill University.
He joined the Scripps Clinic Medical Group in La Jolla , California at the end of 1992 as a consultant in Gastroenterology. He subsequently became Director of the Inflammatory Bowel Disease Center and Director of the Fellowship program in Gastroenterology and Hepatology at Scripps clinic.
He also had an appointment at UCSD as Clinical Professor of Medicine. In the summer of 2003 he joined the faculty of Duke University as Professor of Medicine and senior consultant in Gastroenterology. He has continued his interest in inflammatory Bowel disease (IBD), involved in clinical studies and having a clinic at Duke University Medical Center dedicated to IBD.
Accreditation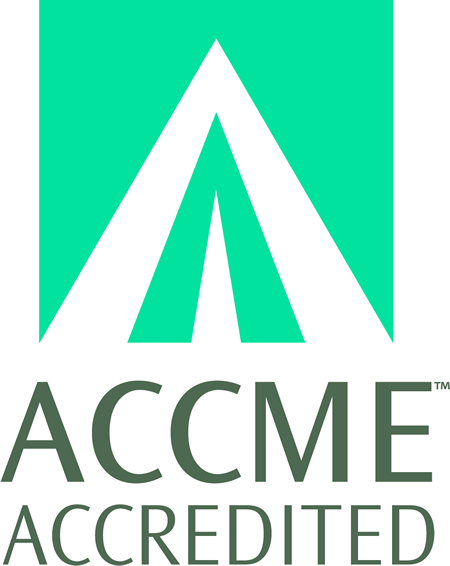 Accreditation: Continuing Education, Inc. is accredited by the Accreditation Council for Continuing Medical Education to provide continuing medical education for physicians.
Designation: Continuing Education, Inc. designates this live activity for a maximum of 14 AMA PRA Category 1 Credits™. Each physician should claim only the credit commensurate with the extent of their participation in the activity.
Osteopathic Physicians: This program is eligible for Category 2 credit with the American Osteopathic Association (AOA) .
Canadian Physicians: This activity is eligible for Section 1 credits in the Royal College's Maintenance of Certification (MOC) Program . Participants must log into MAINPORT to claim this activity.
US or Canadian Family Physicians: Please let us know if you require AAFP Prescribed Credits.
Physician Assistants: AAPA accepts certificates of participation for educational activities certified for AMA PRA Category 1 Credit™ from organizations accredited by ACCME.
Nurse Practitioners: can claim either ANCC Contact Hours or AMA PRA Category 1 Credits™ as needed.
Pharmacology credits are identified on individual activities.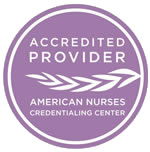 Continuing Education, Inc. is accredited as a provider of continuing nursing education by the American Nurses Credentialing Center's Commission on Accreditation.
Accredited status does not imply endorsement by Continuing Education, Inc./University at Sea or ANCC of any commercial products displayed or used with an activity.
Questions? Call us at 800-422-0711.
We can assist you with all your travel arrangements. We'd be happy to help you plan your flights, hotels or tours before and/or after your cruise conference.

Cruise Itinerary
DATE
PORT OF CALL
ARRIVE
DEPART
Sun Sep 08
Barcelona, Spain

-
6:00 pm
Mon Sep 09
Palma De Mallorca, Spain
Lectures: 3:30 pm - 5:30 pm
8:00 am
4:00 pm
Tue Sep 10
Marseille (Provence), France
Lectures: 7:00 am - 9:00 am
9:00 am
6:00 pm
Wed Sep 11
La Spezia (Cinque Terre/Florence/Pisa), Italy

8:30 am
8:30 pm
Thu Sep 12
Rome (Civitavecchia), Italy

7:00 am
8:00 pm
Fri Sep 13
Naples (Pompeii/Salerno/Capri), Italy

7:00 am
6:30 pm
Sat Sep 14
At Sea - Cruising
Lectures: 8:00 am - 12 Noon ; 1:00 pm - 5:00 pm
-
-
Sun Sep 15
Barcelona, Spain

5:00 am
-
*
Tentative course schedule, actual class times may differ.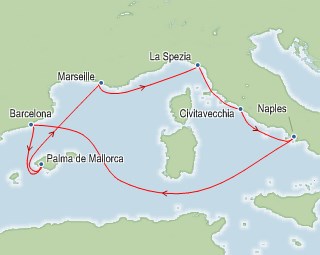 Ports of Call
Barcelona, Spain (Embark and Debark) -
Barcelona is a one of the world's great cities. Stroll down her tree-lined boulevards, the magnificent Passeig de Gràcia or the more touristed Las Ramblas. On the Passeig, shop a serious fashion district while marveling at examples of Mordenisme architecture, seemingly sculpted from the stuff of dreams (Gaudi's masterpiece of a family home, Casa Batlló is well worth a visit). If a trip on the Passeig hasn't convinced you of Gaudi's genius, a visit to La Sagrada Familia Cathedral will do the trick; this fantastic, soaring marvel will live on in your memory long after you've returned.
Not far from the Passeig and just north of Las Ramblas, the Gothic Quarter (the Barri Gotic) provides an abundance of shopping opportunities for all tastes, and a bit of European history to boot - check out the tranquil Cathedral of Barcelona. To see a bit of local life a visit to a food market is a quick, fun detour: try Santa Caterina near the Cathedral or Mercado de La Boqueria, right off of Las Ramblas.
Barcelona's food is also a highlight: stop into a tapas bar and try a variety of delicacies. "Standard" restaurants of every style are available, too. And, there's music, too! Visit an underground jazz club or the magnificent Palau de la Música Catalana; or stop by the Palau Dalmases for a stunning, flamenco performance (it's near the Picasso museum). Did we mention art? One of the largest collections of Picasso's art is found at the Museau Picasso, and a great collection of contemporary, figurative (i.e not abstract) painting and sculpture is housed at the European Museum of Modern Art just around the corner.
It's probably clear by now that you really can't get it all done in a day (even if all means "just the must-sees"). So, stay for a day or three in the Gothic Quarter or near Plaça de Catalunya and really get a feel for what makes Barcelona such a wonderful place. Partly it's the result of the "accidents" of its history and present: as the regional capital of Spain's prosperous Catalunya region, Barcelona has a "flavor" that is a bit of a mix between Spanish and French (it's located quite close to the French border). Yes, you can practice your Spanish here - it attracts Spaniards from throughout the country - but you'll also see and hear Catalan with it's own charm. You won't regret you time here."
Civitavecchia (Rome), Italy - Ah, the Eternal City: Romance, culture, food, history, art and fashion. You'll have to plan your time carefully as the sights of Rome are captivating and seemingly endless: the Colosseum and Forum, the Pantheon and Trevi Fountain and, of course the Vatican and the Sistine Chapel. And, of course, there are world class museums for lovers of every art era and fine food is easily found (take a brief stroll away from the most heavy tourist areas to find the good stuff).
La Spezia, Italy - In Florence view the timeless treasures: the lofty Duomo, Giotto's bell tower, Michelangelo's David, the Uffizi Gallery, Ponte Vecchio over the Arno. In Pisa, see the famous Tower, still standing, if crookedly, after 650 years.

Or, you could stay closer to port and visit Cinque Terre ("The Five Cities") coast, a UNESCO World Heritage Site, and one of Italy's greatest jewels. These five small villages dotting the coast are free of car traffic and are reached only by a railway, hiking trails, or a pedestrian ferry. Small, winding paths connect many of the villages, and a light amount of hiking will afford you some spectacular views of cliffs, coastline, and stone terraces.
Marseille, France - Marseille offers an unexpected view of a mosaic of buildings and National Heritage Sites from the terraces of Notre-Dame de la Garde Basilica that towers above and watches over the city.

Alongside the port the towers of Saint Victor Abbey house crypts that already existed when Christianity was introduced into Provence. The columns of the Palais de la Bourse, the noble facades of the Prefecture and the fountains of the Palais Longchamp are part of the triumphant architecture from the 19th Century that is scattered throughout the city and that gave Marseille renewed splendour.

In the old quarter the houses are built on the sunny slopes ; the clock in the Accoules Bell tower, which was the old Sauveterre tower, still marks the hours of life around the Town Hall, while beyond the dome of the Vieille Charite hospice, Pierre Puget's masterpiece, stands out against the sky. The small streets of the Panier quarter lie a little further on.
Naples, Italy - Capital of Southern Italy, the largest city of Campania, Naples is the third most populated city in Italy (after Rome and Milan), with over a million inhabitants, and is the most important industrial center and trading port for the South. Naples itself can provide a day's fun and entertainment, if its somewhat rundown appearance doesn't dissuade you. Or, join a tour of incredible Pompeii, frozen in time since A.D. 79 when Mt. Vesuvius brought an end to that then-thriving city. Or, take a quick ferry across the bay to the flowery Isle of Capri. Or, (yes, there's more) visit fabulous Sorrento, vacation spot for the well to do.
Palma de Mallorca, Balearic Islands, Spain - Floating gemlike off Spain's Mediterranean Riviera, these islands offer you pearls, pottery and perfectly sublime sandy beaches. Visit Valldemosa, where George Sand and Frederic Chopin spent a romantic winter in 1838.
Our staff can assist you with all your travel arrangements.
Questions? Call us at 800-422-0711.
We can assist you with all your travel arrangements. We'd be happy to help you plan your flights, hotels or tours before and/or after your cruise conference.
Oasis of the Seas
IMPORTANT NOTE: All conferees, their families, and guests must book their cruise within the CEI meeting group through Continuing Education, Inc./University at Sea® at
800-422-0711
or by
registering online
. This ensures our company can provide conference services and
complimentary social amenities
to all meeting participants
and their guests
. Thank you for your cooperation.
Cruise Pricing
Prices below are for the full cruise including meals and evening entertainment
STATEROOM DETAILS
PRICING
PER PERSON
AquaTheater Suite (A2) - Bedroom area with two twin beds that convert to Royal King. One bathroom with tub, large closets, sitting area with table and sofa bed. Private balcony with seating area and private dining.
Stateroom: 604 sq. ft., Balcony: 631 sq. ft.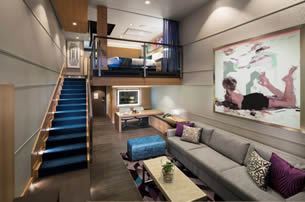 Crown Loft Suite -
This category is inclusive of our Royal Suite Class program:
Exclusive Experiences: Your Royal Genie and Concierge craft moments just for you.
Inclusive Amenities: Complimentary services and amenities make every last detail unforgettable.
Unparalled Accommodations: Retreat to the most spacious luxury suites at sea.
All staterooms and suites come complete with private bathroom, vanity area, hair-dryer, closed-circuit TV, radio and phone. Crown Loft Suite w/Balcony Two deck high stateroom with panoramic views. Two Bathrooms with shower on main and second level. Master bedroom with Royal King, measuring 72.5 inches wide by 82 inches long, size bed on second level. Private balcony with chairs, dining area with dry bar, table/desk. Living room sofa converts to double bed
Stateroom: 545 sq. ft. Balcony: 114 sq. ft.
Owner's Suite (OS) -
Two twin beds that convert to Royal King. Private bathroom with tub and two sinks, marble entry, large closets, living area with table and sofa. Private balcony with table and chairs.
Stateroom: 556 sq. ft. Balcony 243 sq. ft.
Junior Balcony Suite (J4) -
SBedroom area with two twin beds that convert to Royal King. Full bathroom with tub. Sitting area with sofa. Private balcony.
Sleeps up to 4.
287 sq. ft., balcony 80 sq. ft.
$2,774
OceanView Stateroom with Balcony (8D) -
Two twin beds that convert to Royal King, sitting area with sofa, full bathroom and private balcony.
182 sq. ft. Balcony 50 sq. ft.
$1,774
Ocean View Stateroom (6N) -
Two twin beds (can convert Queen), private bathroom and sitting area.
179 sq. ft.
$1,345
Interior Stateroom (6V) -
Two twin beds that convert to Royal King, private bathroom and sitting area.
149 sq. ft.
$1,059
Prices are per person, Double Occupancy, and Subject to change.
Port charges and taxes $325.24 per person
Deposit $250 per person

Cancellation Policies vary by cruise line, destination and sailing date.
Please check with one of our cruise consultant for policies applicable to this cruise.

Important Note: Not all staterooms within each category have the same furniture configuration and/or facilities. Appropriate symbols within the rooms on the deck plans describe differences from the stateroom descriptions . All information is subject to change.
Course cancellation fees apply.
* COMPETITIVE PRICING PROMISE: While we are not a 'cruise discounter,'
we will match
any price offered
by the cruise line, directly to the general public, at the time of booking
. This offers includes many short-term, promotional rates. All cruise line rates
can be withdrawn
by the cruise line
at any time
and are capacity controlled.
PRICING SUBJECT TO CHANGE: Although subject to change at any time, the listed prices are generally available up to about 90 days before sailing; at that time they convert to typically higher, market rates. Rates offered directly by the cruise line and quoted by our agents are also subject to change at any time, can be withdrawn at any time and are capacity controlled.
CANCELLATION PENALTY POLICY WILL APPLY: Cancellation policies vary by cruise line, itinerary and length of cruise. When reserving your stateroom, please review the policy applicable to this cruise with our staff. We strongly recommend Travel Insurance to cover the unexpected.
FUEL SUPPLEMENT: Cruiselines may implement a fuel surcharge depending on the price of crude oil.
Questions? Call us at 800-422-0711.
We can assist you with all your travel arrangements. We'd be happy to help you plan your flights, hotels or tours before and/or after your cruise conference.

TravelSafe.comPlease visit TravelSafe.com for travel insurance information.
Cruise Line cancellation policies are strictly enforced. For that reason, we urge all of our travelers to carefully consider whether travel insurance is a good value for them.
Certainly, if you have reason to think that "something might come up" that might force you to cancel, travel insurance is worth the cost of the premium. Examples we've seen in the past include ill or frail family members and changes in employment causing relocation.
If travel insurance is the right choice for you, we recommend TravelSafe. To visit their site and explore your options click here or on the link above. The cruise lines also offer travel insurance and we'd be happy to help you go that route if you'd prefer.