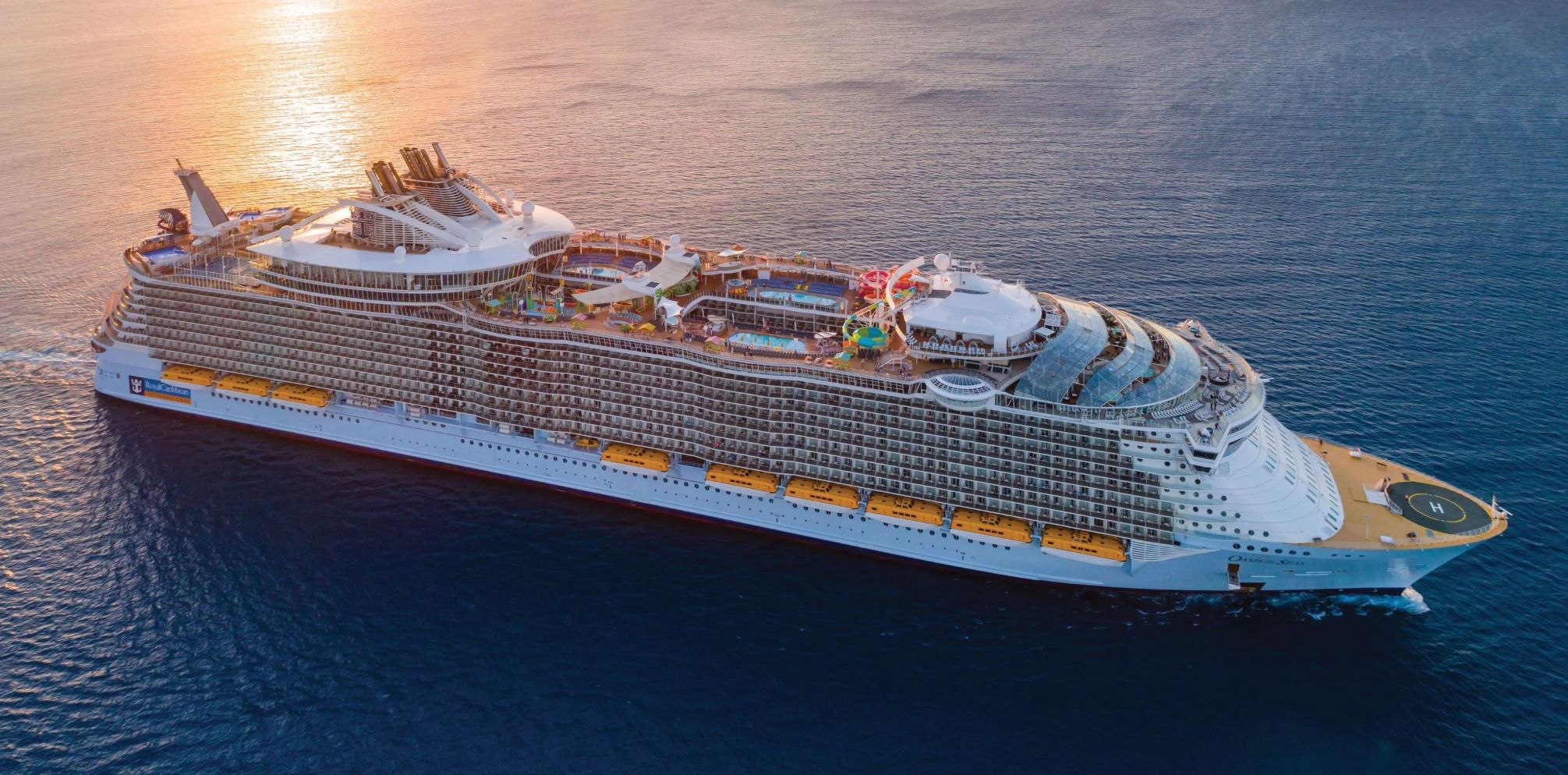 Course Fees:
On Board Educational Series for Jack and Jill : Complementary
CME Meeting (Optional): See below for more information
$495 for Physicians, Pharmacists & Psychologists
$350 for Nursing
Dental Program (Optional): See below for more information
Dentists - $795; all others $650
BIAS FREE CME - No Commercial Support was provided for this CME activity.
DEPOSIT
$250 per person deposit required at the time of booking.

AIRFARE
University at Sea is organizing International Group Airfare from several gateway cities. They will also check at booking your air to be sure the group air is the best price available for your gateway. If it is not, they will offer you the alternatives.

PRE CRUISE HOTEL
We recommend you fly in a day prior to date of sailing to avoid any issues from flight delays and to give you a day or two to see Barcelona. La Sagrada Familia is quite amazing to see.

POST CRUISE TOUR TO GRANADA AND ALHAMBRA
For those of you with more time, you may wish to take advantage of the post tour to Granada. We can train from Barcelona to Granada for a 2-3 night stay. You can enjoy a city tour, a visit to Alhambra, then fly home from there.
DINING
We have arranged for a block of tables at early seating - 6:30pm so the group can stay together and network over dinner. Of course if you wish to dine elsewhere for an evening or simply take a night off, it is no problem. We will have the tables available for you to dine each evening.
On Board Educational Series for Jack and Jill
"The splendor of al-Aldalus"
Lectures by Daniele Grammatico
LECTURE SERIES FOR ON BOARD:

Cradle of civilizations: The Middle East during the Middle Ages
The splendor of al-Andalus
The Arab sciences
The Arab literature

Special education program for younger children
Themed Scavenger hunts

This unprecedented trip will explore the rich seven hundred years of influence that left an unmistakable mark on Spain and other European Countries. The Africans who crossed the Iberian Peninsula to control two thirds of Spain not only brought their religion, but also their music, their art, their view of life, and their architecture.
Speaker for Jack & Jill Cultural Exchange: Daniele Grammatico
Daniele Grammatico is an expert of the history and civilization of the Arab-Muslim World. He has a degree in Journalism from the University of Strasbourg (France) and Political Sciences from the University of Lyon (France).

As a correspondent in the Middle East for the French newspaper Libération at the beginning of the 90's, he covered the first Gulf War, the aborted peace negotiations and witnessed social changes which led to the raise of fundamentalism.

Established in Granada (Spain) 24 years ago, he has been the chief editor of the Arabic service of the Press Spanish Agency (EFE) and a collaborator during 10 years of the Heritage of al-Andalus Foundation, coordinating a Cultural itinerary including 20 countries of the Arab World and Spain. He has published several books and articles related to the wonderful common heritage. He has translated into French the inscriptions and poems in Arabic carved in the Alhambra palaces. Daniele speaks fluently French, English, Spanish, Italian and Arabic.
CME Program Purpose / Objectives
10 AMA PRA Category 1 Credits™
10 CE Credits for Psychologists
10 ACPE Credits for Pharmacists
10 ANCC Contact Hours

CME Course Fees: $495 for Physicians, Pharmacists & Psychologists
$350 for Nursing
The purpose of this curse is to improve healthcare team performance and outcomes by providing updated information on healthcare team communication in a self-study format (8 hours) concluding with a live 2 hour interactive session for a total of 10 hours credit.
Learners will leave the activity with improved communication skills using communication tools included in the material.

Learners will be provided with reading and study materials prior to the cruise, and will participate in an interactive discussion on board the ship.

AGENDA:
Please Note: This is a preliminary agenda. Meeting room location may change. Please check your stateroom on the day of departure for a Final Agenda: Preliminary Agenda
Target Audience
Physicians, Nurses, Nurse Practitioners,Pharmacists, Physician Assistants and Psychologists

Dental Program

12 CE Credits

Course Fees: Dentists - $795; all others $650

Target Audience

Dentists, Auxiliary Dental Staff

If you are interested in participating in our Dental Program, please click Here for more details .
IMPORTANT NOTE: All conferees, their families, and guests must book their cruise within the CEI meeting group through Continuing Education, Inc./University at Sea® at
800-422-0711
or by
registering online
. This ensures our company can provide conference services and
complimentary social amenities
to all meeting participants
and their guests
. Thank you for your cooperation.
Program Purpose
Conference Sessions
generally take place on days at sea (as itinerary allows), giving you plenty of time to enjoy your meals, evenings and ports of call with your companion, family and friends.
Questions? Call us at 800-422-0711.
We can assist you with all your travel arrangements. We'd be happy to help you plan your flights, hotels or tours before and/or after your cruise conference.