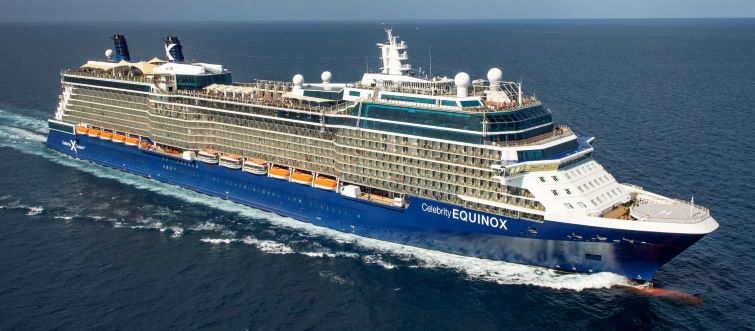 COURSE CREDITS & HOURS
14
AMA PRA Category 1 Credits™
14 ACPE Credits
14.0 Contact Hours
4 Hours of Pharmacology for NPs
COURSE FEES
TARGET AUDIENCE
Physicians, Physician Assistants, Nurses, Nurse Practitioners, Pharmacists,
PROGRAM PURPOSE
This course provides comprehensive reviews of the most important recent advances impacting primary care medicine. Lectures are designed to address conditions commonly encountered in the outpatient primary care office, with an emphasis on preventive care and screening. Education is practical and results-focused, incorporating the latest guidelines and evidence, with the goal of improving your clinical approach to the wide array of conditions encountered in primary care practice.
Lectures, will include the presentation of cases, clinical scenarios and offer interactive discussions to allow ample time for discussion and posing questions to faculty.
Specific information gained includes:
Updates on screening for breast, colorectal, lung, prostate and cervical cancer
Approach to common complaints encountered in the outpatient setting
Best practices to deliver immunizations to adult patients
Practical pointers for managing diabetes and preventing complications
Presentation of clinical scenarios and discussion of primary care cases
Care and guidance for international travelers
Screening and management of common sexually transmitted infections
Topics:
Health Prevention and Disease Promotion

Describe the importance of screening tests in planning preventive care for patients
Outline the development of guidelines, using the United States Preventive Services Task Force as an example
Synthesize common health promotion and disease prevention guidelines for populations.
Apply screening guidelines to a patient case in order to understand current recommendations

Common Primary Care Complaints

Summarize the broad range of clinical problems encountered by primary care physicians in the outpatient setting.
Consider the communication skills, clinical decision-making skills, and commitment to lifelong learning, and health promotion and disease prevention important in outpatient primary care.
Utilize the evidence-base to guide management devisions in conditions commonly encountered in the outpatient primary care setting

Adult Immunizations

Describe recommended best practices for administration of vaccines to adult patients.
Compare recommended schedules for vaccine administration to adult patients and special populations.
Identify contraindications for commonly used adult vaccines.

Diabetes Clinical Prevention Recommendations

Illustrate the importance of a pre-travel consultation in primary care, as well as trends in global migration.
Summarize the components of a travel consultation, including anticipatory guidance given to travelers.
Differentiate destination specific immunization and prophylactic medication needs of travelers.
Demonstrate the importance of post-travel follow-up and identification of travel-acquired illnesses

Clinical Cases in Family Medicine

Interpret the signs and symptoms provided in clinical scenarios to apply clinical reasoning and select a diagnosis.
Utilize guidelines and evidence-based strategies in selecting management strategies for presented conditions.
Engage in solving clinical problems through discussion of clinical cases.

Travel Medicine

Apply the principles of fading immunity, herd immunity, and at-risk populations, as they relate to immunizations for adult specific vaccine preventable diseases.
Utilize patient cases to present the adult recommended vaccine schedule, and the schedule for specific populations and indications for immunization.
Summarize individual vaccine recommendations and contraindications.

Sexually Transmitted Infection Update

Identify the organisms that cause sexually transmitted infections and their modes of transmission.
Describe the general diagnostic process and presenting symptoms of sexually transmitted infections.
Summarize diagnostic methods, treatment options, and prevention measures for specific infections.
Utilize public health principles and strategies for preventing the spread of sexually transmitted infections.

Hypertension

Apply new HTN guidelines
Describe rationale for those guidelines

Managing Mildly Abnormal Liver Functions

Apply established guidelines in the evaluation of abnormal LFTs
Describe the rationale behind the guidelines

Common Skin Rashes and Skin lesions

Identify and recognize common rashes and lesions in the primary care setting

Introduction to CAM/Integrative Medicine including Herbals and Supplements

Cite the frequency of use of various modalities among patients and health care professionals
Give examples of the more common CAM therapies
Examine the evidence base for and/or against common CAM therapies

Evaluating Dyspepsia

Apply established guidelines in the evaluation of Dyspepsia
Describe the rationale behind the guidelines

Low Back Pain

Apply ACP/APS guidelines to the evaluation and treatment of low back pain
Apply the concept of "red flags" to the evaluation of LBP

Treating Obesity

Identify health consequences of obesity
Review pathophysiology of obesity
Distinguish advantages/disadvantages of diet and exercise types
Discover new modalities for treatment of obesity
IMPORTANT INFORMATION
PLEASE NOTE: To attend the conference or participate in conference events, participants, their families, and guests must book their cruise within the CEI meeting group through Continuing Education, Inc. This ensures our company can provide conference services and
complimentary social amenities
to all meeting participants
and their guests
. Thank you for your cooperation.
Register your interest and receive a full quote at 800-422-0711 (US/Can) or direct/int'l tel: +1-727-526-1571 or
register online
.
Conference Sessions
generally take place on days at sea (as itinerary allows), giving you plenty of time to enjoy your meals, evenings and ports of call with your companion, family and friends.
BIAS FREE CME
- No Commercial Support was provided for this CME activity.