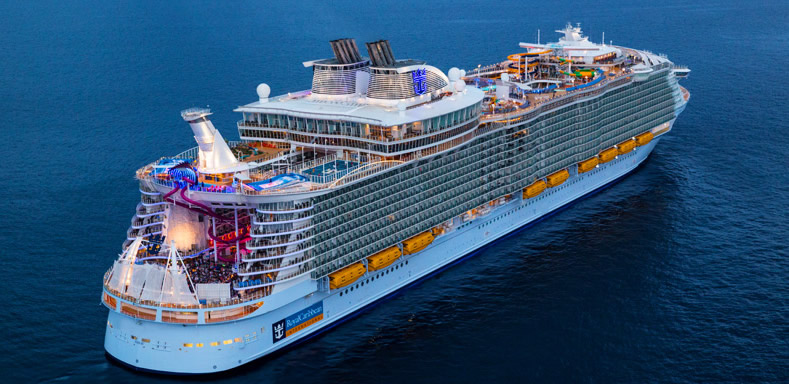 COURSE CREDITS & HOURS
16.0 Contact Hours
COURSE FEES
$750 for Nurse Practitioners
$595 for Nurses, Students & Others
TARGET AUDIENCE
Nurses, Nurse Practitioners
,
PROGRAM PURPOSE
Recognition in conjunction with a comprehensive understanding of illness in the acute care setting is essential for best practice outcomes.
Topics and Objectives:
Practice Focus
Summarize key concepts in assessing and supporting women and families.
Support perinatal families through Covid-19 pandemic crises.

Address patient/family concerns and anxiety surrounding Covid-19.

Receiving perinatal support during Covid times.
Addressing rooming-in and breastfeeding concerns with Covid positive mothers.
Managing transition to post-partum care for the family unit.

Discover fertility awareness through Creighton & Marquette Models.

Frustrated patients? How to create a fertile Myrtle!

Medical management of cycle irregularities and infertility
Cervical mucus, vaginal checks, and temperature monitoring? How do I begin?
Learn how to teach couples about charting their fertility.

Utilizing the Creighton and Marquette Models as an evidence-based, non-pharmacological family planning.
Best apps to support fertility tracking.

Assist with medical management of cycle irregularities.

Explore management options for perinatal mood disorders.

Prevalence of mood disorders during the perinatal period.
Recognize signs and symptoms of perinatal mood disorders.
Clinical pathways for evidence-based practice in treatment of perinatal mood disorders.
Learn how to implement the Brown-Perinatal Mood Disorder Tool Kit.
Learn best practices for supporting women and men through perinatal mood disorders.
Implementing mood disorder resources.
Best apps to support families.

Education Focus:
Develop simulation educational experiences on a shoe-string budget.

Budget? What budget? That's right! You don't need a $100,000 simulator!

Compare and contrast obstetrical and neonatal high-fidelity vs. low-fidelity simulators and equipment.
Benefits to utilizing standardized patients (actors) vs. simulators.

Videotaping simulations without state-of-the-art equipment.
Conducting simulation experiences in-situ.
Free simulation and virtual resources for healthcare educators.

Design simulation educational experiences for healthcare staff/students.

So, where do I start?

Learn how to design simulation scenarios for high-risk, low-occurrence obstetrical emergencies.
All participants will be provided an evidence-based, peer-reviewed obstetrical/neonatal simulation scenario as a guide.
Utilize a modified National League for Nursing simulation design template
Implement ACOG, AWHONN, and INACSL standards during simulation design.

So, what's next?

How to make your simulation scenario come to life!
Organization & equipment

How to implement meaningful educational experiences for healthcare staff and students.

Engage and encourage learners without simulation fear.
How to prep standardized patients to create profound experiences.
Encourage interdisciplinary learning sessions.

Research Focus:
Identify benefits of academic & clinical partnerships.

It's a win-win - initiating academic & clinical partnerships.

Joint academic-clinical research teams

Utilizing expertise and resources from both sides of the fence
Joint publishing increases visibility and credibility

Utilization of scarce resources
Benefits of dedicated education units.

Providing mentoring to students and building staff competence and confidence.
Encouraging healthcare staff to lean in. Why mentoring is important.
Educating Clinical Nurse Teachers

Describe key concepts from the Van Gelderen Family Care Rubric to effectively communicate and assess patients and families within face to face and telehealth settings.

Van Gelderen Family Care Rubric: An internationally recognized valid and reliable communication and family assessment tool
Communication, communication, communication…how to take the obvious and implement it in practice.
Communication through a mask and face shield? How to improve patient/family communication while wearing PPE.
Poor patient/family satisfaction surveys? How to increase those numbers!

Why supporting families are equally as important as supporting patients.
Essential communication at bedside.
IMPORTANT INFORMATION
PLEASE NOTE: To attend the conference or participate in conference events, participants, their families, and guests must book their cruise within the CEI meeting group through Continuing Education, Inc. This ensures our company can provide conference services and
complimentary social amenities
to all meeting participants
and their guests
. Thank you for your cooperation.
Register your interest and receive a full quote at 800-422-0711 (US/Can) or direct/int'l tel: +1-727-526-1571 or
register online
.
Conference Sessions
generally take place on days at sea (as itinerary allows), giving you plenty of time to enjoy your meals, evenings and ports of call with your companion, family and friends.
BIAS FREE CME
- No Commercial Support was provided for this CME activity.