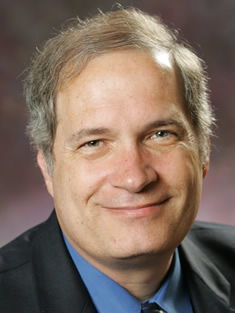 Dr. Jay Portnoy is an allergist in the Division of Allergy, Asthma & Immunology and he is the Medical Director of Telemedicine at Children's Mercy-Kansas City and Professor of Pediatrics at the University of Missouri-Kansas City School of Medicine. He received his medical degree at the University of Missouri-Columbia School of Medicine and he did his pediatric residency at the Children's Mercy Hospital in Kansas City and his Allergy fellowship at the University of Michigan in Ann Arbor. Following that he returned to Children's Mercy Hospital.
Dr. Portnoy has published numerous articles in peer-reviewed journals involving asthma disease management, environmental control and mold allergy. More recently he has been involved in use of Telemedicine to deliver patient care and in evidence-based medicine. He founded the UMKC School of Medicine allergy program and directed it from 1997-2006.

Dr. Portnoy served as President of the American College of Allergy, Asthma & Immunology in 2008 and he currently serves on numerous committees both of the American College and the American Academy of Allergy, Asthma & Immunology. He also is Chair of MOC for the American Board of Allergy and Immunology and he serves on the FDA advisory panel for allergenic extracts.
Dr. Portnoy lives in Overland Park Kansas with his wife and 2 cats. Fortunately, neither are cat-allergic.
Participating On: