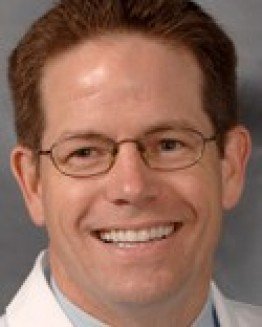 Dr. Wilsey is Clinical Professor of Pediatrics and former Associate Program Director of the Pediatric Residency Training Program at the University of South Florida (USF) Morsani College of Medicine Department of Pediatrics in Tampa, Florida. He graduated from the University of Miami School of Medicine and completed residency training in Pediatrics and fellowship training in Pediatric Gastroenterology, Hepatology, and Nutrition at Texas Children's Hospital and the Baylor College of Medicine in Houston, Texas. He currently serves as the Vice Chief of the medical staff and the Vice-chairman of the Department of Pediatric Gastroenterology at Johns Hopkins All Children's Hospital (JHACH) in St. Petersburg, Florida.

Dr. Wilsey is the Past-President of the Hillsborough County Pediatric Society as well as the former Florida Region V Representative of the American Academy of Pediatrics (AAP). He has served on the Endoscopy and Procedures Committee and the Clinical Practice Committee for the North American Society of Pediatric Gastroenterology, Hepatology and Nutrition (NASPGHAN), and is a member of the American Society for Gastrointestinal Endoscopy (ASGE). Dr. Wilsey has been recognized and has won teaching awards for outstanding medical education, and is the clerkship coordinator and core faculty member for pediatric residents at both USF and JHACH residency programs. His current clinical and research interests include advanced therapeutic endoscopy (including ERCP), clinical and nutritional outcomes of percutaneous endoscopic gastrostostomy (PEG) placement in children, as well as hepatobiliary and eosinophilic disorders. He has published on a wide variety of pediatric gastroenterology and endoscopy topics.

Dr. Wilsey lives in Tampa, Florida with his beautiful wife and three teenage children. He enjoys reading, running, swimming, watching college and professional sports, and spending quality time with friends and family.