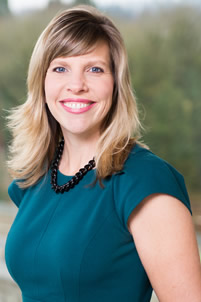 Dr. Nicole Cirino is a Reproductive Psychiatrist (Board Certified MD physician) and Senior Faculty member in both the Department of Obstetrics and Gynecology and in the Department of Psychiatry at Baylor College of Medicine/ Texas Children's Hospital in Houston, Texas. She the Division Director of the Division of Reproductive Psychiatry, which is one of the leading programs in the field nationally and is housed within the Department of Obstetrics and Gynecology at Texas Childrens Medical Center in the Women's Pavillion.

She was fellowship trained in Reproductive Psychiatry at Northwestern University, Feinberg School of Medicine where she also completed her Psychiatry Residency. Reproductive Psychiatry is a specialty area of Psychiatry that focuses exclusively on the treatment of women across the reproductive life cycle. She teaches topics including Perinatal Mood and Anxiety Disorders, Menopause and Mood Disorders, and Female Sexual Medicine to medical students, residents, fellows and practicing clinicians internationally. Besides psychotropic and hormonal interventions she is also skilled in Interpersonal Therapy, Cognitive Behavioral Therapy, Sex Therapy and Dialectical Behavioral Therapy as well as other evidence based behavioral interventions.

Dr. Cirino is also a specialist in Female Sexual Medicine. She is a Certified Sex Therapist through the governing body American Association of Sexual Educators, Counselors and Therapists (AASECT). She is also an International Fellow with the International Society for the Study of Women's Sexual Health (ISSWSH).

Dr. Cirino's research interests involve medical and behavioral therapy interventions for perinatal mental health conditions and female sexual dysfunction. She recently moved to Houston, Texas from Portland, Oregon and is married with three children. Traveling with family and friends and teaching are her greatest passions.