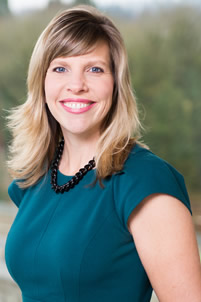 Dr. Nicole Cirino is a Reproductive Psychiatrist (Board Certified MD physician) and Associate Professor in both the Department of Obstetrics and Gynecology and in the Department of Psychiatry at Oregon Health Science University in Portland, Oregon. OHSU Center for Women's Health (CWH) is a National Center of Excellence for women's healthcare.

It is a multi-specialty academic clinic treating exclusively women with a strong teaching and research component. She the Division Chief of the Women's Mental Health and Wellness Program at CWH as well as the Co-founder and Co-Director of the Menopause and Sexual Medicine Program at CWH.

She has been fellowship trained in Reproductive Psychiatry since 2003. Reproductive Psychiatry is a specialty area of Psychiatry that focuses exclusively on the treatment of women across the reproductive life cycle. She has been practicing Sexual Medicine as a part of her practice since 1998. In the past 5 years she has expanded her work in Sexual Medicine to also include research and education. She teaches topics of both Perinatal Mood and Anxiety Disorders and Female Sexual Medicine to medical students, residents and other academic medicine faculty nationally.

Dr. Cirino is also a Certified Sex Therapist through the governing body AASECT, American Association of Sexual Educators, Counselors and Therapists. She also is skilled in Interpersonal, Cognitive Behavioral Therapy, Dialectical Behavioral Therapy and other therapeutic interventions.

Dr. Cirino's research interests involve medical and behavioral therapy interventions for perinatal mental health conditions and female sexual dysfunction. She lives in Portland, Oregon and is married with three children. Traveling is one of her greatest passions.