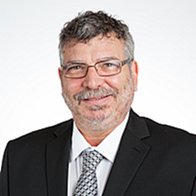 Dr. Fisher has been granted tenure at three different universities. His first academic position was at Southwestern Oklahoma State University College of Pharmacy where he was promoted to Associate Professor. Subsequently, he went on to help start up three new colleges of pharmacy, Midwestern University-Glendale College of Pharmacy as Professor and Inaugural Department Chair of Pharmaceutical Sciences, The Daniel K Inouye College of Pharmacy, University of Hawaii at Hilo, as Professor and Associate Dean.

He also served as the Director of the MS in Clinical Psychopharmacology program. His current position is Professor and Dean, College of Pharmacy, Marshall B. Ketchum University, 2575 Yorba Linda Blvd., Fullerton, California.

Dr Fisher is licensed as a pharmacist in Arizona and Pennsylvania, and has practiced in a variety of clinical settings. He has devised and presented over 100 continuing education seminars and innovative NSF sponsored short courses. He is a past National Secretary of Rho Chi, the only pharmacy honor society, and recipient of the National Rho Chi Advisor of the Year award. In addition to his administrative responsibilities, he currently plans to continue teaching in his areas of expertise which includes: substances of abuses, nutrition, and the pharmacotherapy of mental disorders.