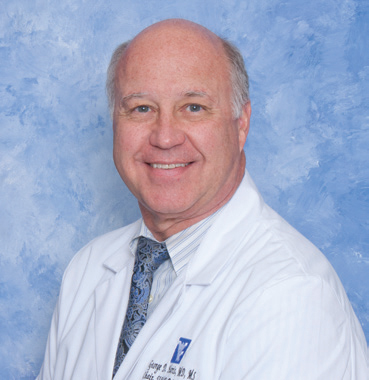 Dr. Harris is board certified in Family Medicine and Sports Medicine. He is a member of the American Academy of Family Physicians, American Medical Society for Sports Medicine and the American College of Sports Medicine. Dr. Harris started his medical career in solo medical practice for 12 years then transitioned to academic medicine. Recently, he has re-established himself in as ambulatory medical practice after completing a dual role at West Virginia University Eastern Campus, as Professor and Chair, of the Department of Family Medicine and Medical Director for University Healthcare Physicians (UHP)-Primary Care Division.

Dr. Harris has lectured at national, state, and local meetings since 1997 on various topics in sports medicine, exercise testing, diabetes, women's health topics and cardiovascular disease. He has been active at the state and national level for the specialty of family medicine. He served on multiple committees for the Florida Academy of Family Physicians (FAFP), before serving two terms on their Board of Directors and the officer level, becoming President of FAFP in 2000. He was the first recipient of the FAFP Young Leader Award. He also served on the Missouri Board of Family Physicians during his time in Missouri.

He was awarded an honorary member of the Mortar Board National Honor Society in 2012. He was named to "Kansas City Super Doctors" for 2007-2013 and was listed in the Consumers' Research Council of America "Guide to America's Top Family Doctors" for 2006.

Dr. Harris was appointed to the Society of Teachers for Family Medicine (STFM) National Clerkship Curriculum Editorial Board and served for four years. He was a member of the National Board of Medical Examiners Family Medicine Task Force and presently participates as an AMSSM Fellowship In-training Item Exam Writer.

He was a member of The Advisory Committee on Training in Primary Care Medicine and Dentistry (ACTPCMD) appointed by Kathleen Sebelius, Secretary of Health and Human Services. Dr. Harris was also appointed by previous Florida governor, Jeb Bush, for the State of Florida Medicaid Pharmacy and Therapeutics Commission.
Participating On: